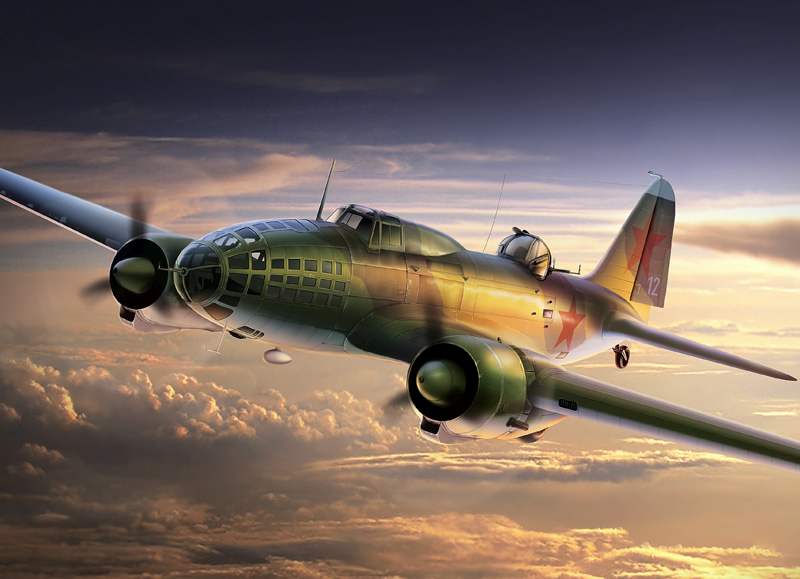 This unusual model was built by members of syt Berezniki, Perm region. Copy flies perfectly, performs such demonstrations as "flying under the 45° angle" and "pipeline." Remote speed adjustment of electric motors allows the model to freely come to the "stopover" and after run on the ground again soar into the air so that sometimes it seems — before you the real Il-4. With the design of the copy you are acquainted the head of the aeromodelling circle N. YAKIMOV.
First of all, about why we stayed in the Il-4 (DB-3F) as the prototype for elektromodul. According to the regulations of the competitions, poster assessment and evaluation flight conducted by the rules of modeling. So that flight was not only entertaining, but also brought the young athlete satisfaction, you need to do any demonstrations. Ideally, there should be five. On single-engine models, the choice of shapes is limited; to compete in aerobatic qualities with machines equipped with internal combustion engines, "trains" it's hard. Single-engine difficult to implement, say, a system of harvesting and release of the chassis, this dramatically weighted would and worse its flight properties. Multi-engine machine is much energooborudovanie, in addition, there is the opportunity to get in the competition with additional points.
It was agreed a copy will be twin-engined, prototype drawings we found in the journal "modelist-Konstruktor". Beautiful external form, Il-4, a wing of large aspect ratio and area, developed the stabilizer can expect that the model will be good to stay in the air and will be easy to manage.