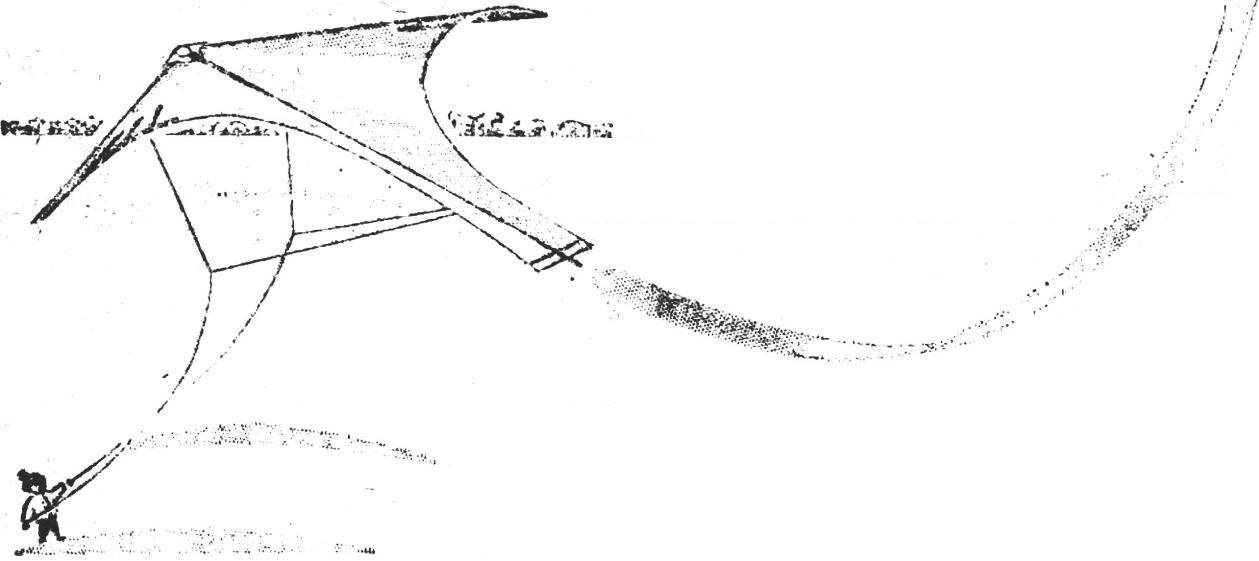 The first flight of kites I started to build in 1978. Dozens of options are made over four years, helped to define the tests, experiments and subsequent revisions to the best form and arrangements of the wing, to learn the subtleties of the serpent and its behavior in various conditions. All this allowed the "Acrobat" to become a highly maneuverable aircraft with high aerodynamic characteristics. Its design is highly durable. Snakes can fly in any weather, he's good and confident performs aerobatics in almost any wind (4 to 16 m/s).
Among all niche known kites the best aerodynamic characteristics have aircraft resembling hang gliders. It is this Delta-wing was the basis of "Acrobat".
Here are some of the baseline data needed for pre-calculation of parameters Delta-wing. It is established that the tension of the lifelines needed to control the kite, should be 2-3 kg. This rod can create a wing with an area of 50-60 dm2. The serpent surely was flying in the gentle breeze, the specific load on the wing must not exceed 1.8 g/dm2. Hence, it turns out, and optimal mass of the snake — no more than 110 g.
From the classic wing, aerobatic Rogallo snakes differs only in the elongated Central rail — this is done to improve pitch stability. The angle between the side rails-the side members is 156° and is optimal. Lateral stability provide elevated relative to Central rails, the ends of the wing spars.