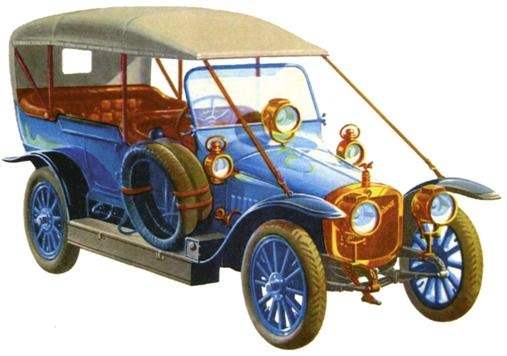 The Russo-Baltic wagon factory (RBVZ) became the leader of Russian automobile industry in the early XX century. Founded in 1874 in Riga, is a large engineering company produced steam and horse threshing machines, seeders, plows, stationary oil and kerosene combustion engines, passenger and freight cars, trams, artillery limbers, and, later, cars and airplanes designed by I. I. Sikorsky. By 1912 the territory of the company, has a capital of 9.6 million rubles, was already 20 acres, and fifty shops of the plant worked 553 of the machine, which worked 4,000 people.
In 1907 the Chairman of the Board RBWS engineer M. V. Shidlovsky has proposed to expand the plant to produce cars, and in 1908, the company was organized by the Department, the head of which was appointed engineer I. A. Fryazinovsky. The cars Directorate RBWS considered as an essential tool in the period when the state orders for manufacturing of wagons declined sharply, forcing plant management to reduce the number of workers to 1,800 people.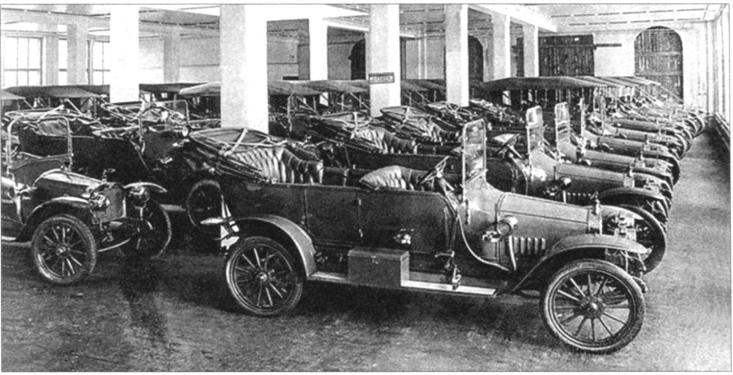 For the position, as we would say in our time, "the chief designer" invited by the Swiss engineer Julien Potter, who previously worked in Belgium on a little-known automobile enterprise Fondue. By the time Potter has developed several cars, showing yourself in this wonderful designer and technologist.
Production in the automotive Department RBWS organized in accordance with the latest European principles – instead of the archaic inch-vershkova-pound Russian system of measures, there was introduced a modern metric for measuring the dimensions of parts used calibers, and the nodes destined for a specific series of cars are brought to full interchangeability.