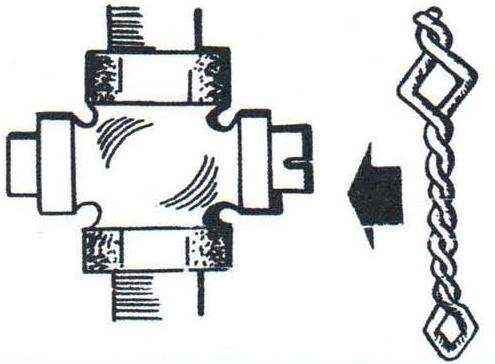 The tap gas pipeline in the kitchen usually turns swivel flat key hanging on it without any fixation. Therefore, the key often is dropped or even lost.
Until he returns to his place, his role can successfully perform a simple twisting of stiff wire, as shown in the figure. Square link when the twisting is formed directly on the sprinkler head.
Recommend to read
NEW TECHNOLOGY
With all the advantages of fiberglass hulls for model rockets the traditional process of production is highly labor-intensive and unsound. Meanwhile, the conversion gave the modelers a...
THE WAR CAUGHT THEM IN THE AIR
Pikirayi bomber SBD DAUNTLESS. In 1934, the US Navy announced a competition for the creation of new carrier-based dive bomber, according to the American classification —...