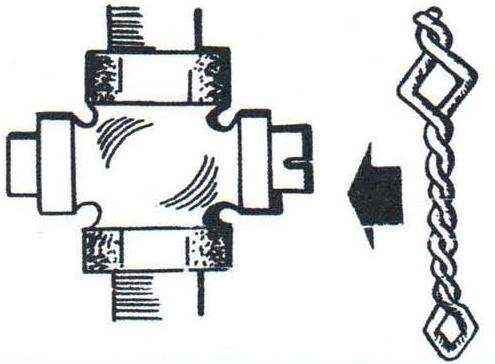 The tap gas pipeline in the kitchen usually turns swivel flat key hanging on it without any fixation. Therefore, the key often is dropped or even lost.
Until he returns to his place, his role can successfully perform a simple twisting of stiff wire, as shown in the figure. Square link when the twisting is formed directly on the sprinkler head.
Recommend to read
WIRE PIGTAIL
If you want to twist the doubled wire, use the shown ways. Depending on the thickness of the wire, select the appropriate option: for a slim fit and a makeshift reamer with sewing coil...
SLED TANDEM
Children are always fun to play and have fun together. Give them the opportunity at the winter slope, linking together a couple of sleds. But if you have to attach to front bar as shown...