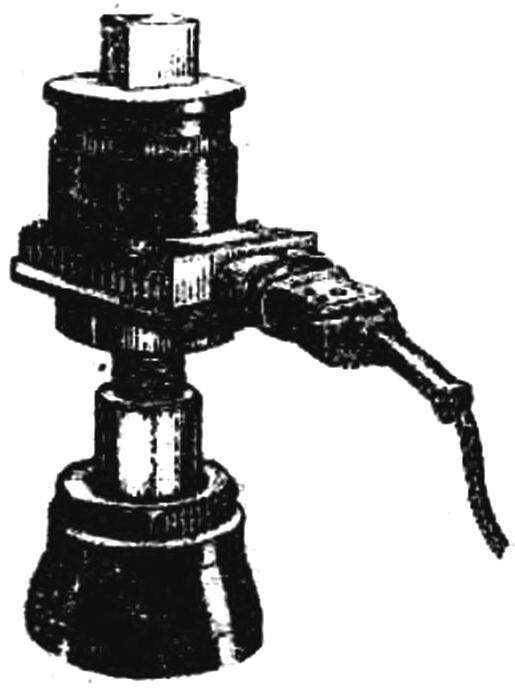 Modern style requires decorating items of furniture, fittings, apartment interior repetitive, intricate configuration of parts; often the enthusiasts to undertake their carved from soft wood, bend metal strips, minted copper. But modern chemistry has given us such great works to such material, like plastic. Enough to make a form — and any item can be repeated any number of times. Simple injection installation, it much easier and expedited the receipt of such "tripe", designed for syut-2 city of Taganrog.
Press. The first thing required for the intended us of the molding installation is a press because the details were supposed to under pressure. Available at our disposal, academic press, produced by the industry were not good, as it is not created when you clone a sufficient pressure. Decided to make my own.
Took the hydraulic Jack manufactured by Baranovichi plant. It is a powerful and reliable mechanism: it develops a force up to 12 t has a stroke of 150 mm and auxiliary output screw 80 mm.