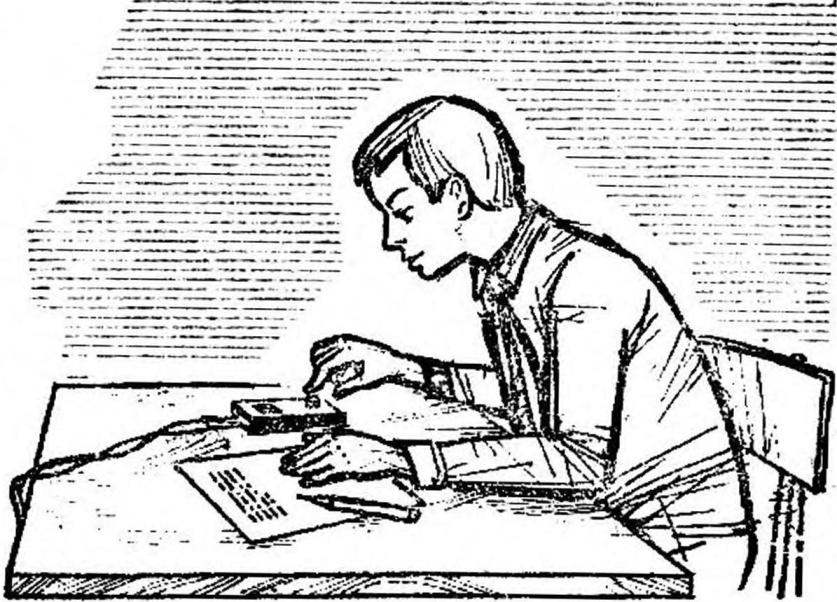 It's tempting to assemble a simple Telegraph device and to communicate using Morse code. Reliable two-way communication is needed in the conduct of military sports games and competitions, in a tourist campaign and in summer camp, it is interesting to set it up at home or at the cottage.
Two identical apparatus are connected via the terminals X1, x2 and X11, x21 two-wire communication line. Moreover, a wire can not be isolated. If the device you intend to use to communicate in an apartment or with a friend living next door, enough to hold only a single wire, and the second will serve you metal pipes of heating or water supply (Fig. 1).
Schematic diagram of the apparatus signal-calling devices presented in figure 2. They provide adequate volume, feeding on only one element At 1.5 V ("316", "332", "373"), "Heart" of each unit — stand-low-frequency oscillator assembled on two galvanically connected transistors V2, VЗ different structures according to the scheme of asymmetric мультиdибратора-the one-shot. Load is dynamic head B1.