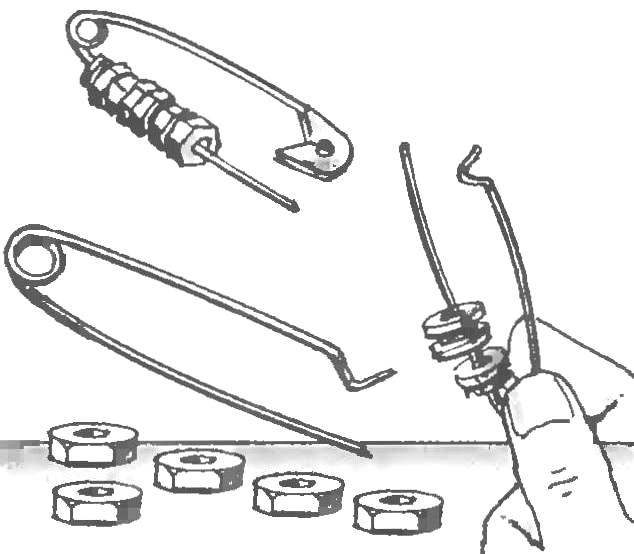 The original secure storage for small washers and nuts it is easy to obtain from the large pins to which the fastener is threaded and then closed with a snap, held a head-lock until the right moment. It is important that the pin can be made and most, arching her (with a simplified head) of a suitable stiff wire.
Recommend to read
OF EGG CONTAINER
Offer to store small bolts, screws, nails, nuts and washers, and any other such trifle — cell cardboard or plastic container from under the eggs.   V. GOLOVASHIN, Rybnoe, Ryazan region.
THREAD NUT
You need to cut into the rod thread. Dice you have, but no holder. How to be? Very simple. Choose a nut, which enters the die is tight, with no gap. Saw the thread and nut groove, align...