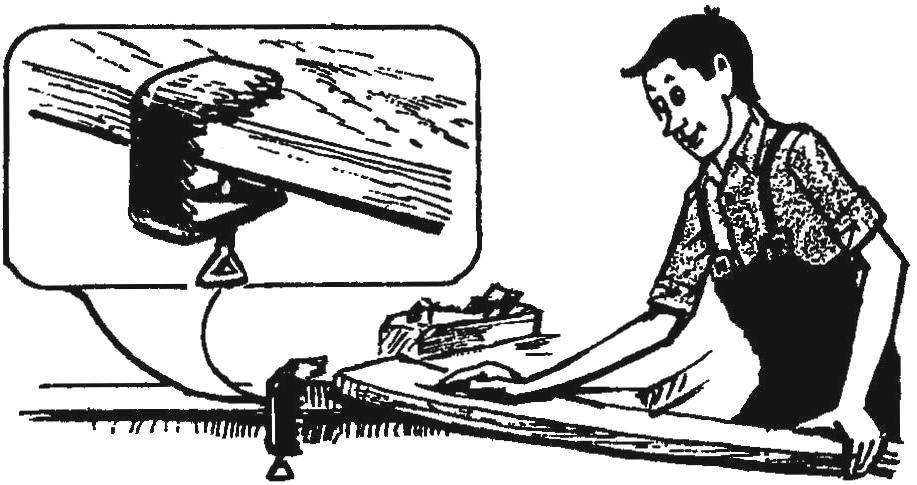 A simple clamp will turn any table into a workbench, if on the edge of the bracket with a triangular file to cut into sharp teeth which will securely hold the wooden parts in the processing of their plane.
Recommend to read
REZINOMOTORNAYA AUTO
Before you start the story about our new model of class RM-2, we want to go back a little and to remember with gratitude the publication in "M-K" № 5 for the year 1991, which was the first...
WHEEL SECRET
For those doing long trips on a Bicycle puncture of the camera wheel is a waste of time and effort. And if there is no spare wheel, very bad: stuck now with the patch and glue... For...