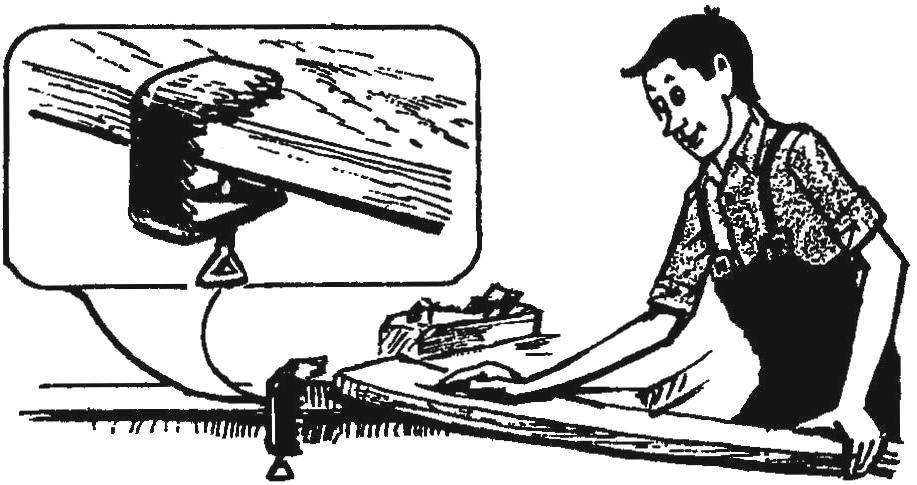 A simple clamp will turn any table into a workbench, if on the edge of the bracket with a triangular file to cut into sharp teeth which will securely hold the wooden parts in the processing of their plane.
Recommend to read
PIONEER SCHEMATIC MODEL OF THE AIRFRAME
The most important thing: the Artek pioneer simple, easy to control and good flying. And the material always at hand: cardboard, pine or lime bar, tissue paper, rake, a few small studs,...
THE MACHINE CALLS
In most of our schools calls still include the old — fashioned way of push-button attendant or watchman. But this process is not difficult to automate. Proposed device designed for this...