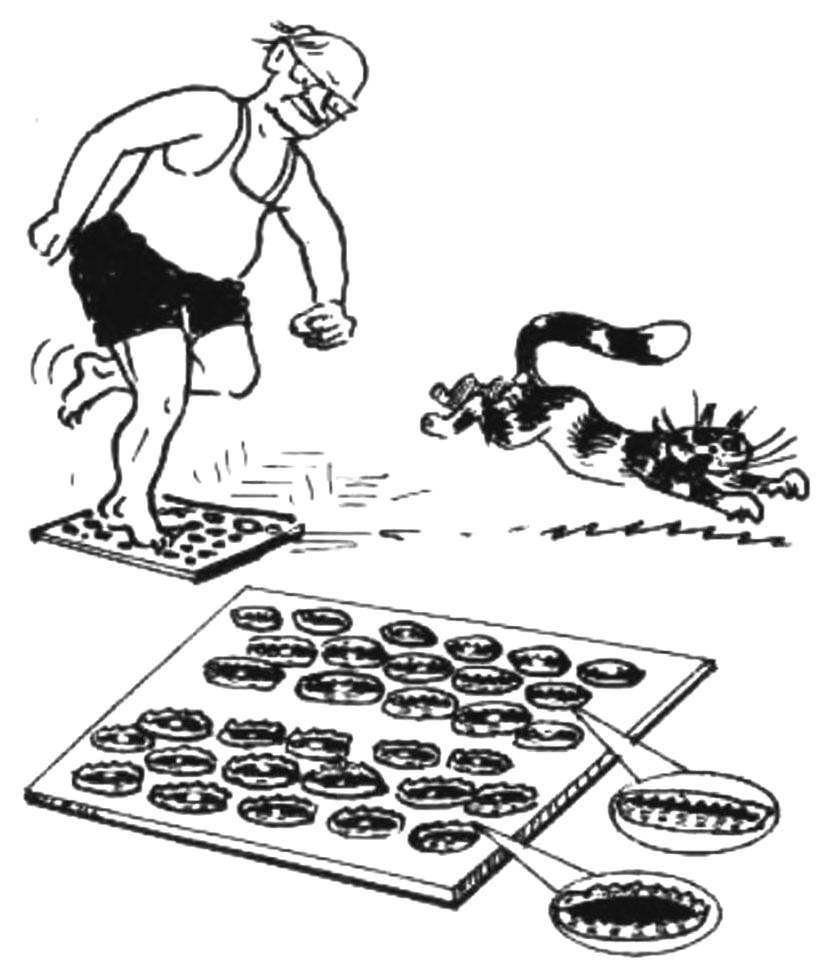 Now even schoolchildren know about the acupuncture — treatment effects on biologically active points located not only on the body, but also on the ears, palms and even the soles of the feet. To intensify their use of various needle devices. The simplest of them can be done by yourself. I used the metal bottle caps: they stuffed them on wooden base, alternating the whole and slightly compressed. Every morning and night with a lot of tread on them, and therefore called his trainer "undercover".
B. VLADIMIROV
Recommend to read
WHERE WAS THE THREAD
Many hams are faced with the problem: the drilling micro-holes in the manufacture of printed circuit boards! Drill a small diameter even in the cities is rare, and they often poma. My...
MICROBALANCE
Remote nodes of the tape I smeared with homemade butter. which made from plastic bottle pipette from-under eye drops and medical needle from a syringe. Bottle thoroughly washed and...