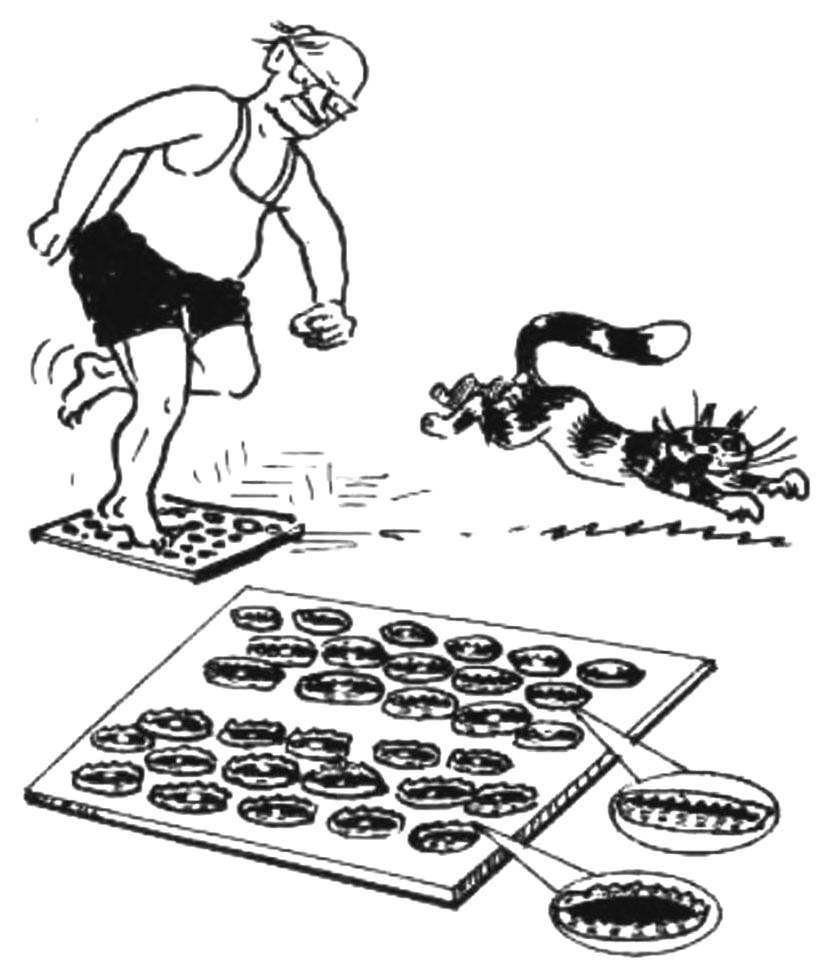 Now even schoolchildren know about the acupuncture — treatment effects on biologically active points located not only on the body, but also on the ears, palms and even the soles of the feet. To intensify their use of various needle devices. The simplest of them can be done by yourself. I used the metal bottle caps: they stuffed them on wooden base, alternating the whole and slightly compressed. Every morning and night with a lot of tread on them, and therefore called his trainer "undercover".
B. VLADIMIROV
Recommend to read
WHITE ON BLACK
To reduce the time for selection of drills and taps the desired diameter can be, if you whiten them with chalk engraved on their shanks marking. POLYAKOV
OVEN-STOVE
These small, simple oven have a different design and used for different purposes. Entirely metal and heating, are made of sheet steel of different thickness. They are divided into simple...