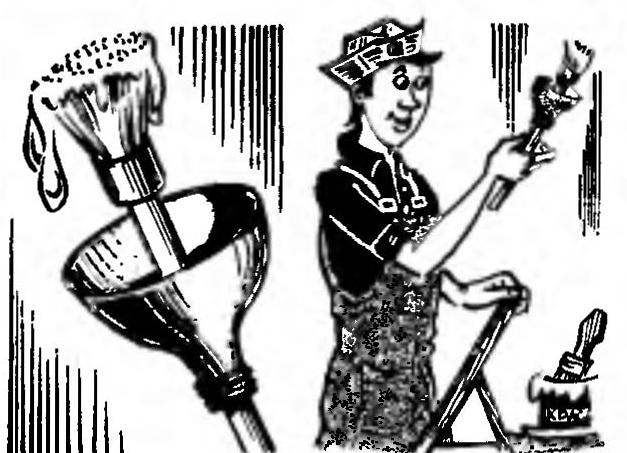 When painting the ceiling, cornices, etc. paint with a paint brush sometimes drains on hand. This will help avoid simple cropped funnel from a plastic bottle, put on the brush.
Recommend to read
UPGRADE TO THE PISTON
The compressor is one of the machines, which are frequently encountered in various production areas. Among the vulnerable sites that require durability and long remained a piston ring....
GLUE AND SHELF
To hang curtains, painting, shelf on a wall is not easy. Help out PVA glue or epoxy that can glue the mounting hooks and brackets for non-severe items. For the rest it is necessary to...