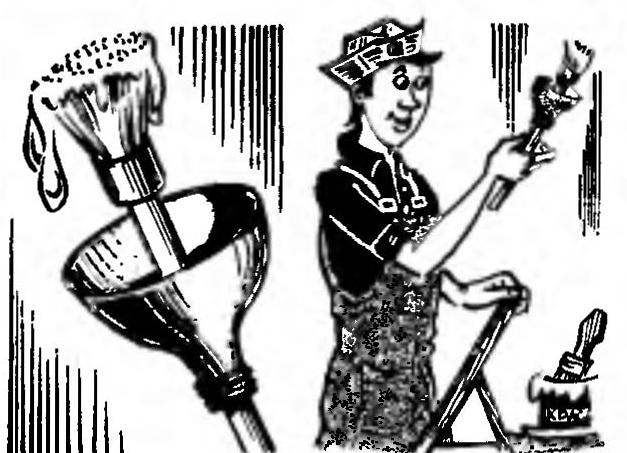 When painting the ceiling, cornices, etc. paint with a paint brush sometimes drains on hand. This will help avoid simple cropped funnel from a plastic bottle, put on the brush.
Recommend to read
IMPROMPTU FUNNEL
If you need to pour the liquid from the jar into a container with a narrow neck and a funnel on hand that can be use inverted lid with a hole from a teapot or sugar bowl.   R. MOROSIN, Vologda
AND HANDS INTACT!
Sharpen the saw — a simple matter, but it has the potential to injure your fingers on the sharp teeth. Use a cut rubber hose. It is sufficient to cut: it up and push on the part of the...