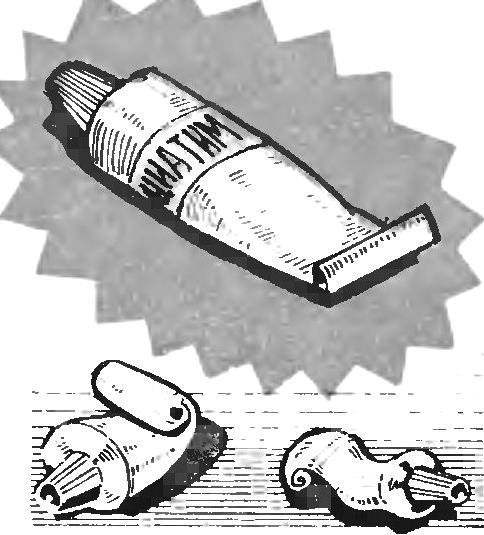 Do not rush to throw the used tube of toothpaste or shampoo. Carefully Unscrew the end of it, straighten it, and wash it with hot water. After drying, fill Ciation or other dense greasing: the best way to store you can imagine. And use will become much more convenient, than each time to get the big one.
A. OSKIN, engineer, Ryazan
Recommend to read
MAGNETIC PROBE WITH ALARM
Of the readers who didn't lose metal parts or tools? Sometimes it happens at the most inopportune time and threatens to permanently stop work. Lost somewhere in the grass screwdriver...
OVEN ON… SPRINGS
In Russia the Banya is not only a place of bathing, "hospital", a place of rest, but part of the culture. Well, about the garage and say no is the individual a man's world! And one of...