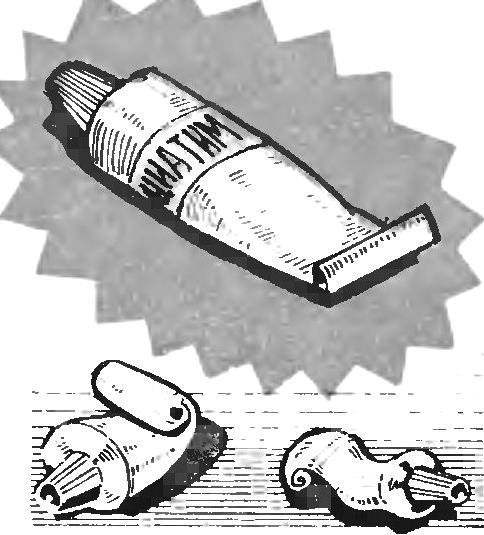 Do not rush to throw the used tube of toothpaste or shampoo. Carefully Unscrew the end of it, straighten it, and wash it with hot water. After drying, fill Ciation or other dense greasing: the best way to store you can imagine. And use will become much more convenient, than each time to get the big one.
A. OSKIN, engineer, Ryazan
Recommend to read
WHEN TALENT ALONE IS NOT ENOUGH
We left two outstanding inventors, John Holland and Edmund Zelinskogo, in 1886 in a pretty sad state. The firm of submarines collapsed simultaneously with the physical collapse of the...
THE PLANE OF THE SKINS
In the processing of metal surfaces and finishing of the joinery is quite often used grinding sandpaper. It is usually navertyvajut on the bar, but they sandpaper wears unevenly, and...