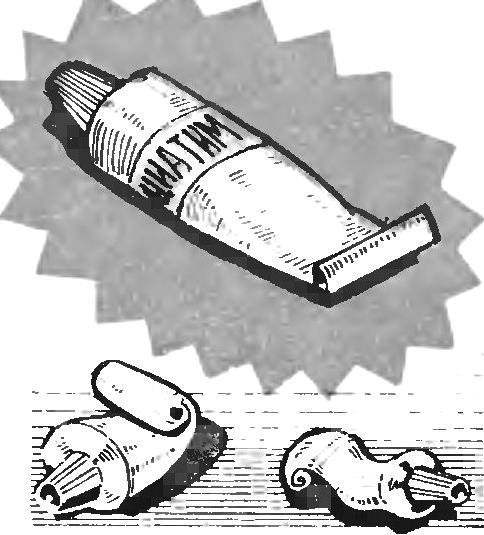 Do not rush to throw the used tube of toothpaste or shampoo. Carefully Unscrew the end of it, straighten it, and wash it with hot water. After drying, fill Ciation or other dense greasing: the best way to store you can imagine. And use will become much more convenient, than each time to get the big one.
A. OSKIN, engineer, Ryazan
Recommend to read
MOBILE CATAMARAN
Lovers of water tourism, living far from large bodies of water: rivers, lakes and seas to sail, we have to get to the "big water" and the craft. And for this it is already in design must...
THE COG UMBRELLA
Very often, the spokes of the umbrella over the plastic lugs which may fall, break, and the needle exposed, and the fabric is lifted up. Because the tip will not stick together, the...