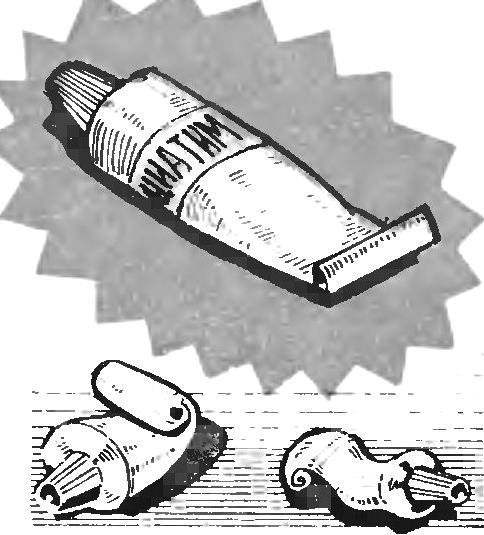 Do not rush to throw the used tube of toothpaste or shampoo. Carefully Unscrew the end of it, straighten it, and wash it with hot water. After drying, fill Ciation or other dense greasing: the best way to store you can imagine. And use will become much more convenient, than each time to get the big one.
A. OSKIN, engineer, Ryazan
Recommend to read
NOT PUMP AND SPRAY
Every time the whole family going on vacation, my task is to check the status of our bikes. As a rule, all the nodes are in order except for the tyres: they require periodic pumping....
TRACTOR-GARDENER
That's already more than a dozen years G. Malakhov works as the chief mechanic tool shop of one of Moscow's aircraft factories. But even more time (13 years) he is engaged in Amateur...