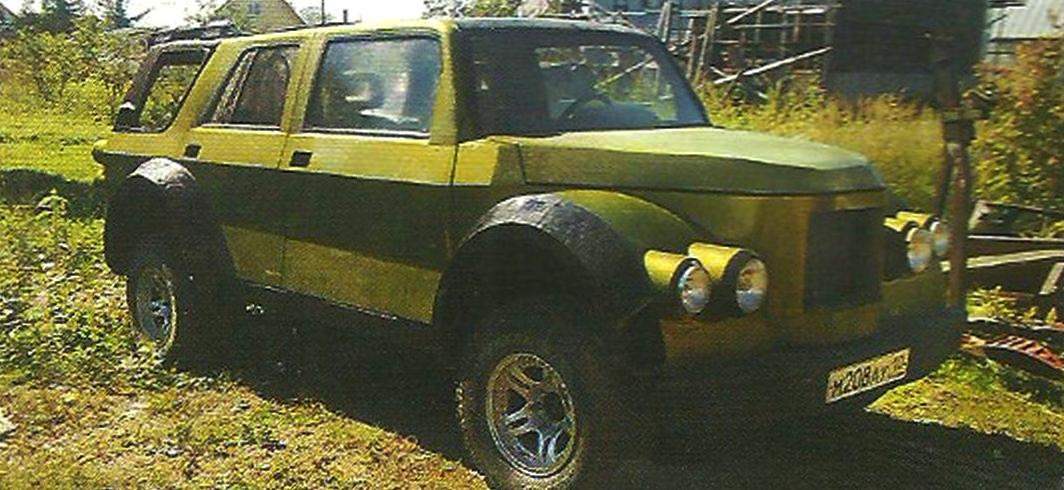 The machine is designed for everyday use and the near and even distant tourist travel not only on asphalt, but off road. The basis, or rather the prototype was an old GAS (UAZ)-69. The body is home-made, welded of steel sheet. The rear part of the crisci – panoramic glass removable. Almost half of the front of cresy made a sliding hatch.
Overall dimensions (length/width/height) mm. 4700/1870/2000
The rear – wheel drive, front connected.
Frame – converted from the UAZ-469. The engine is from the "Opel Frontera" С24НЕ 125 HP From him: change passing box, transfer box, rear axle (beam, suspended on the springs), the front suspension (independent. on the A-arm, torsion).
Brakes (also from "Opel") with vacuum power, front disc, rear drum. Wheels – 15″ MAKHKH with departure CDs – 38 mm. To increase the gauge, I put more spacers 70 mm thick.
Steering – gidrousilitel from "Mitsubishi-Pajero".
Seats – from BMW E-36.
Yu MÄKI
Recommend to read
JACK-"LUMBERJACK"
Well-lit birch chocks, hot! To heat the furnace with fuel such a pleasure. However, they still need to stock up. And the one who chopped wood knows what it's like to wave with an axe a...
HYDRAULIC… CLASS
Imagine you are in class technical schools. Class is in session. Lecturer for the Department sets the course, and the students, as expected, sitting at desks and listening attentively....