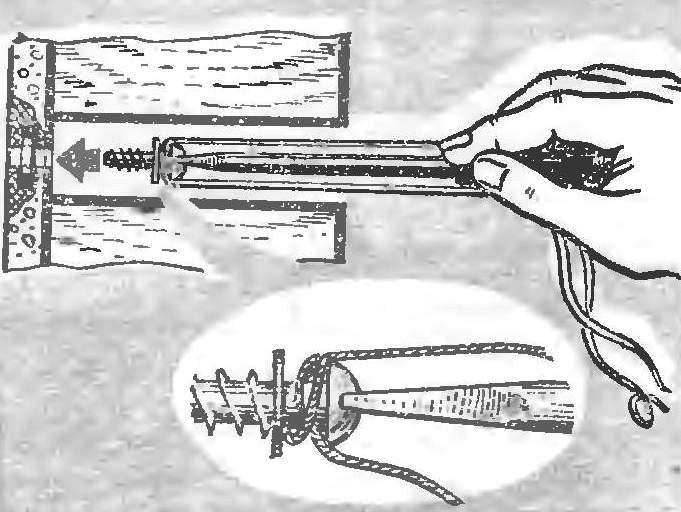 In cases where you need to tighten the screw or bolt in tight places, for example in a deep hole or narrow slit, you should take a strong string or fishing line. Fit the loop of her neck screw, and the ends in a tense position with your fingers push a screwdriver. Such impromptu "tweezers" will introduce the hardware exactly hidden in the depth of the threaded hole and make the first turns in the final delay line compressed leaving no trace.
E. SAWICKI, Korosten, Zhytomyr region.
Recommend to read
HOW TO SHORTEN THE BOLT
To shorten a long bolt or stud, such a task is not so rare encounter tinkerers. In order not to damage the grip of the thread, I suggest to use a simple tool, which is a metal strip 5-10...
THE BOLT CAP
Under certain operating conditions (e.g., vibration) threaded connections progressively'm quite unhinged by it. To avoid this, do not have to screw the lock nut: its role can play and a...