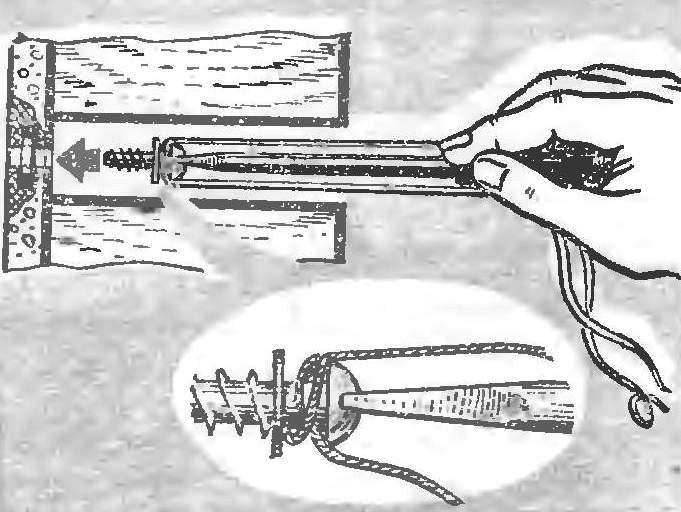 In cases where you need to tighten the screw or bolt in tight places, for example in a deep hole or narrow slit, you should take a strong string or fishing line. Fit the loop of her neck screw, and the ends in a tense position with your fingers push a screwdriver. Such impromptu "tweezers" will introduce the hardware exactly hidden in the depth of the threaded hole and make the first turns in the final delay line compressed leaving no trace.
E. SAWICKI, Korosten, Zhytomyr region.
Recommend to read
SAWDUST RELIABLE
A screw or bolt connection details are often attenuated vibrations. Offer when assembling sprinkle the threaded surfaces tin lead IPE sawdust to screwing it does not hurt (thanks to...
DIAGNOSTICS REMOTE
If not included home electronics, do not rush to carry the unit into the workshop — first is to test the functionality of the remote control (RCU). This can be done following simple way....