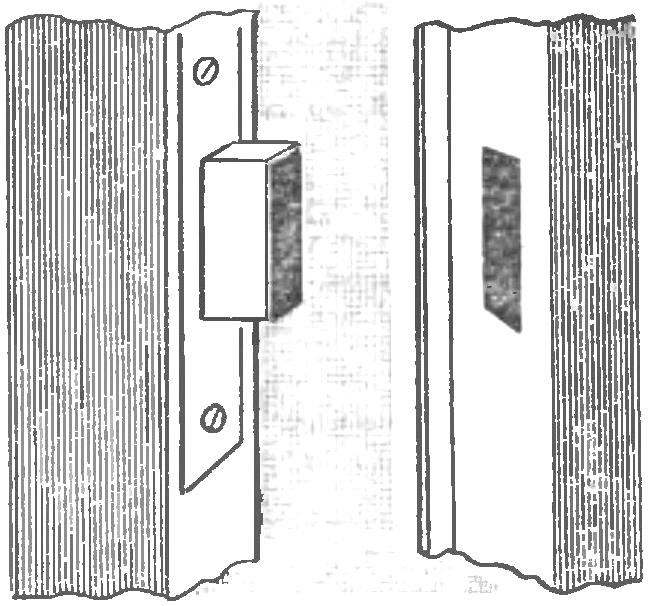 For insertion of a lock is always a problem to guess where the door frame batter the return hole for the latch. However, this operation will seem comic, if ka the end latch to stick a piece of adhesive tape of appropriate size. Moistened its coloring substance, you close the door and turn the key: heck, advancing, rested in a box door having printed paint place a sample with a chisel.
Recommend to read
A BOOK OF FISHERMAN
Anglers usually take spare hooks, pouring them into glass vials under of pills in different boxes or just hooking the cuffs over the clothes. I recommend a more simple and reliable way...
OF THE BOXES — WARDROBE
Now self-respecting Shoe company pack their products in such a beautiful and, most importantly, strong boxes, which brought a purchase from a shop, makes you wonder what would it eat?...