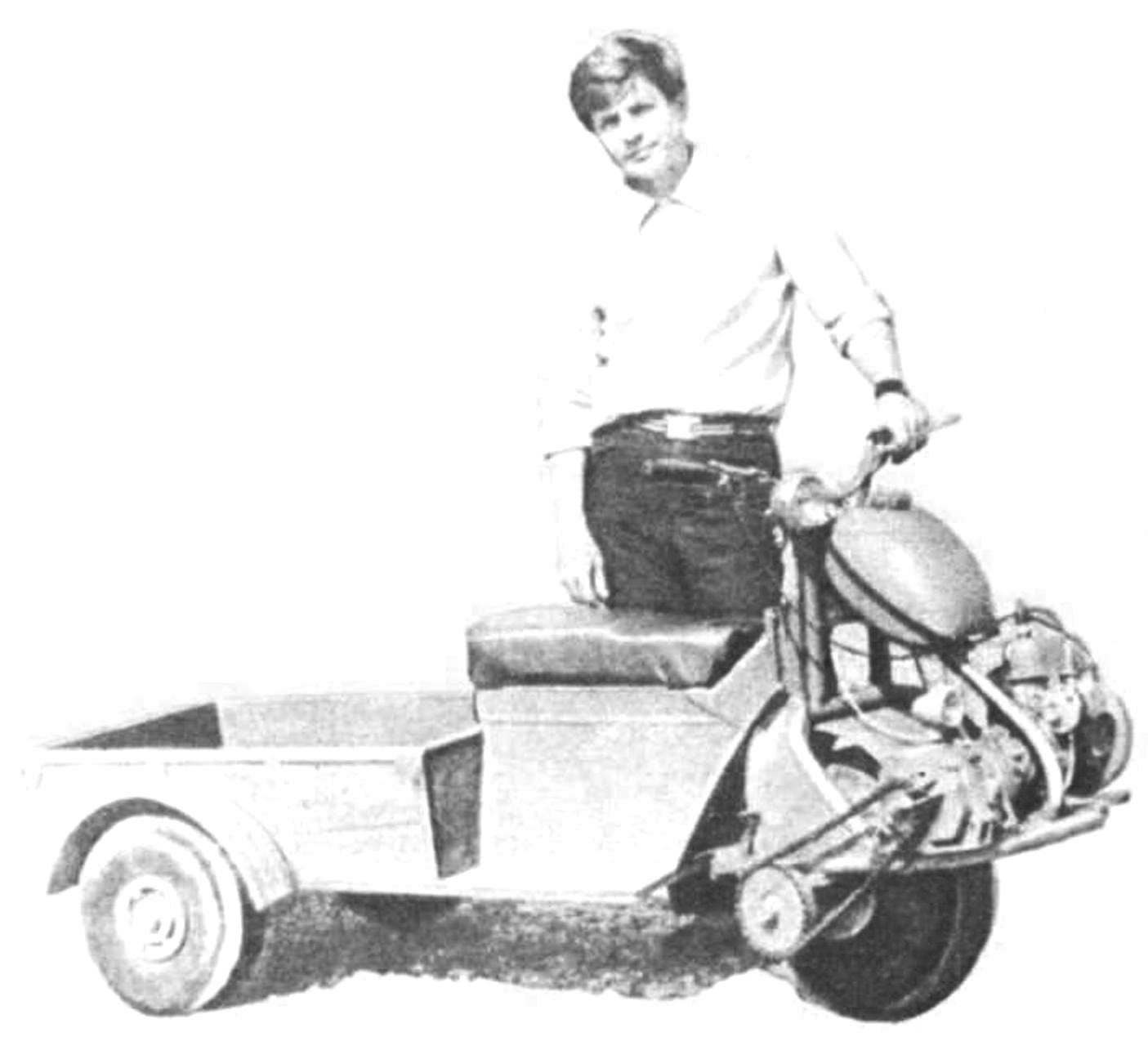 "For ten years this versatile motorcycle is my indispensable assistant, shares with us A. Belyaev from the village of dzhonka Khabarovsk region. In winter the rear wheel I replaced the skis, and instead put another front, spiked". The machine is maneuverable, has a good permeability. Its length — 2000 mm width — 920 mm; the engine — chainsaw "Friendship". Switching speeds foot brake hand. Despite its small body dimensions, it can take a lot of weight.
Recommend to read
FROM MOPED — MOTORCYCLE
This machine I once (in 1998) collected from degraded and abandoned because the owners of the parts and components of various vehicles. Rama — from the Riga moped RMZ-126 "Delta". From...
SNOWMOBILES: IDEAS AND DESIGNS
Snowmobile, manufactured by V. I. Shadrin is not motonarty. The author of the design set out to make winter "Rover" of the Izhevsk motorcycle plant with minimal alteration to improve...