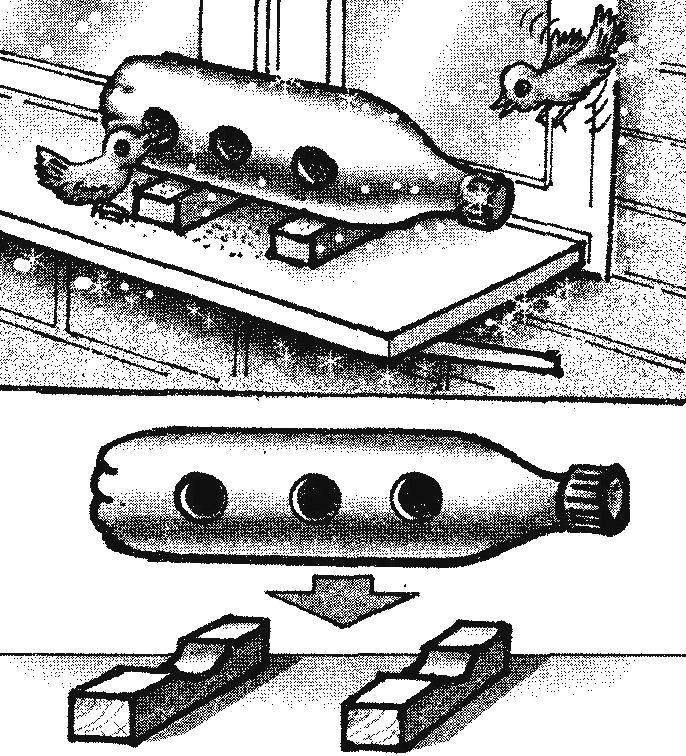 In the frosty winter time it is difficult for small birds — no place to forage. They come to the rescue of young and old alike, arranging a variety of feeders. Here's a bird "dining room" it is easy to arrange outside of the window or on the balcony. Can do this with any plastic bottle, in which are cut two or three holes, and poured the food inside. Below the feeder is not pushed under it are laid two blocks of wood with grooves for the diameter of the bottle.
Recommend to read
Covering the balcony
The internal covering of balcony gives the opportunity to complete the look of the room, to create comfort and functionality. If the balcony is right, you get a full living space. What...
A ROTOR INSTEAD OF A PARACHUTE
General interest competitions rakatomalala (the first open championship of Asia and championship of Russia) resulted in a model of Rotorua (class Ѕ9А) Russian athlete Vladimir Menshikov....