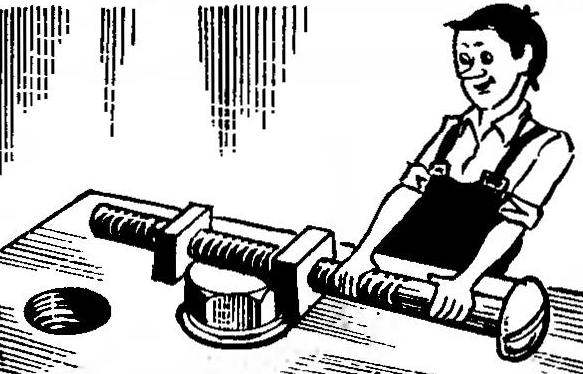 When you do not have a suitable spanner to Unscrew the hex-head bolt will help out any screw with two nuts — preferably square-shaped.
Recommend to read
TWEEZERS FROM THE FISHING LINE
In cases where you need to tighten the screw or bolt in tight places, for example in a deep hole or narrow slit, you should take a strong string or fishing line. Fit the loop of her neck...
VEGETABLE HARVESTER
Cultivation of land, planting (or seeding) of crops, care for them — it is not only troublesome, but also difficult. Even those who got a dacha, or garden vegetable garden so that you...