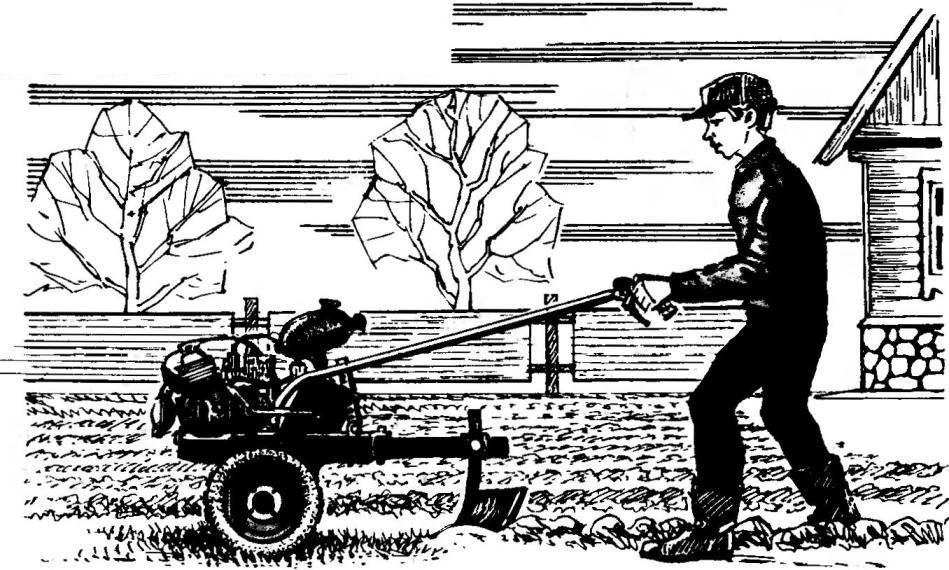 Accurately process small parcel of land on which "serious" technology closely, except that the tillers. Therefore, the prudent farmers, deciding to get a similar unit, first choose the make and weigh its capabilities. And then think about the truck, mounted and trailed equipment that will be needed for your specific job. So was the case with me. The only difference is that I decided not to buy ready-made tillers, and build it yourself. For the sample took the industrial design "the meadow", Podkopayeva its simplicity. But only a sample because I have assemblies and parts which are markedly different from standing on the prototype. They had to fit, and many components and parts — manufactured again.
But before you take up the manufacture, I sent a kind of technical specification. In the first paragraph elaborated on the main task of the cultivator — tillage method of cultivation. The second outlined the range of used attachments — they must all be from the "meadows". The third outlined the possibility of the walk-behind paired with the cargo trolley.
MP-2 (as I called his brainchild) was a success. On the acquisition of skills "amparai" it turned out that it is quite easy to operate and reliable in operation. But still useful, I think, will be the explanation about his design.
As the power plant taken the engine capacity of 12 HP with forced cooling from a motorcycle MMVZ-3.112. Units, service the engine, collected, as they say, every little helps. For example, the ignition coil grade B-300, electronic switch — KAT-1A, air filter from a motorcycle MMVZ-3.112, the muffler from the motor-pump MP-800, fuel tank from a moped "Riga-12", lever "gas" — from a snowmobile "Buran" and so on.