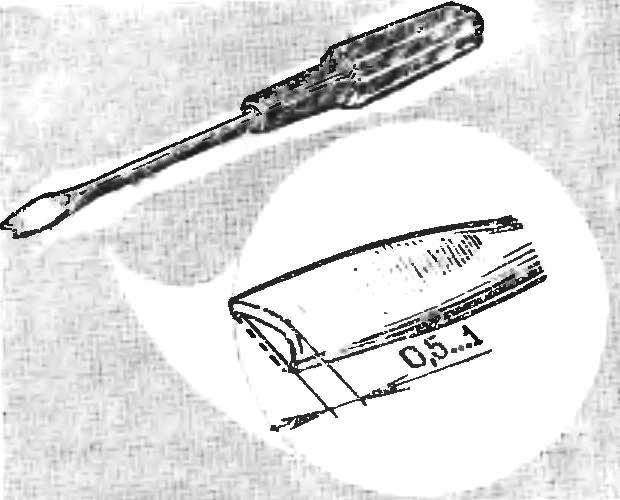 The tightening of a screw into a solid material gives a lot of trouble. Enough only slightly to tilt the screwdriver as that breaks down, sometimes cutting slot of the screw. To avoid this trouble will allow the following advice. Sharpen a screwdriver with a semicircular file or emery wheel — as shown in the figure. Work will become easier.
A.

BARANOV, Prokopievsk, Kemerovo region.
Recommend to read
STRENGTHEN THE VOICE OF THEIR HANDS
When I needed a megaphone, I became acquainted with the prices of Chinese industrial products: as it turned out, they cost from 1500 to 8000 rubles., and found that such a device can...
GLIDER WITHOUT SECRETS
"Fly higher, farther, faster!" This aircraft is the slogan became the motto of hang gliders. In our picture the glider master of sports M. B. Gokhberg. The front part of the dome is...