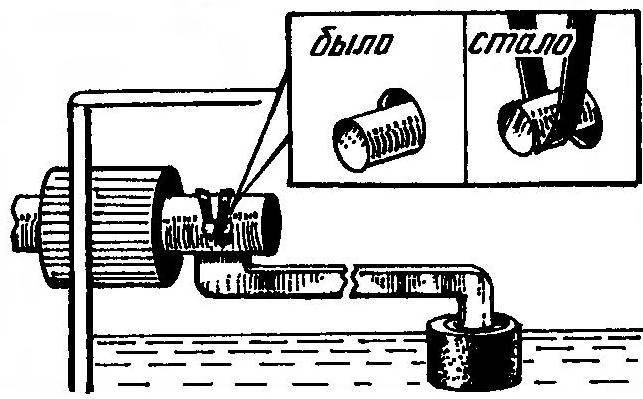 In a plastic closure device of the toilet tank over time, visibly worn hole under the axis of the float arm. This violated the density of the locking valve and the water continues to seep into the tank even after filling, resulting in "flooding."
Will help normal office or pharmacy gum. Should just throw it on the axis is the last to tighten up and draw the valve, eliminating the seepage of water after actuation of the float and its associated locking lever.
V. TROFIMOV, Saint-Petersburg
Recommend to read
UNSINKABLE FLOAT
Often hollow plastic float in the toilet tank, prohodivshiy, fills with water and stops functioning. But do not rush to replace it with a new one. Remove the float from the lever, cut...
NOT WATER, AND CLEAN
To the well-known options for self-cleaning clogged sewer pipes want to add your own, repeatedly proven in practice. I use for these purposes gofrirovannyi plastic hose, usually used for...