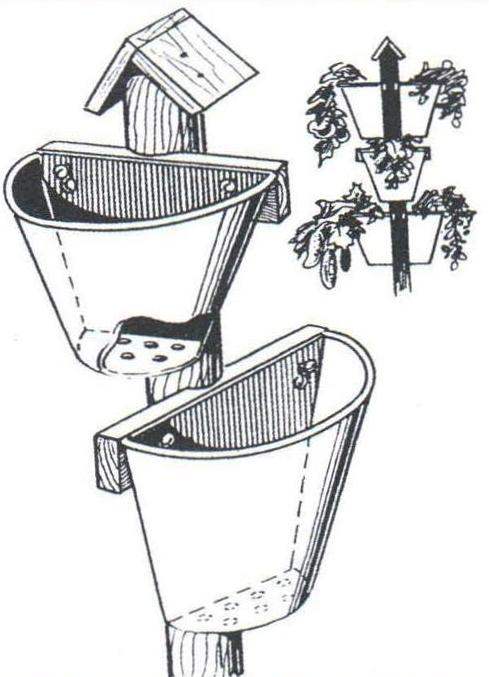 Several plastic buckets, such that you can hang on a few screws, and the same number of rails, nailed to a wooden pole, and improvised a bed, almost no space, ready. Only need in each bucket to provide drainage drill some holes in the bottom. To grow such a "flowerbed" can be not only flowers, but also strawberries, or cucumbers.
Recommend to read
THE CAR LEARNS TO SWIM
Among the huge variety of all-terrain vehicles of particular interest is the class of floating cars-amphibians. They are irreplaceable for geologists, exploration expeditions, the...
ANOTHER PULLER
There are many tools for implementing, in General, simple everyday transactions - the separation of the Apple from the branch and transfer it to the trash. We offer our readers another...