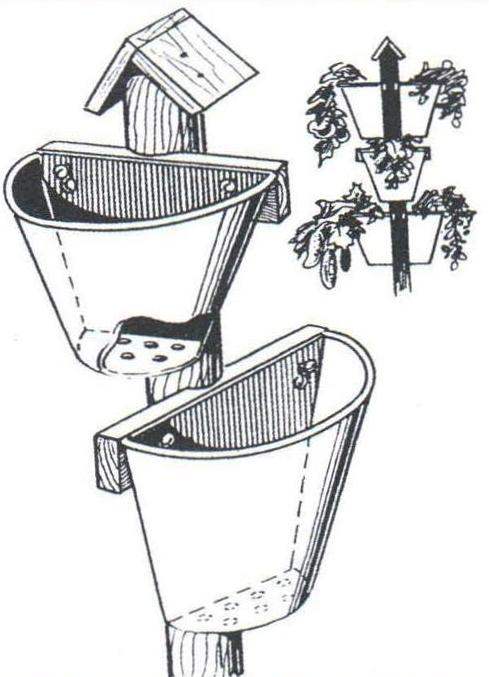 Several plastic buckets, such that you can hang on a few screws, and the same number of rails, nailed to a wooden pole, and improvised a bed, almost no space, ready. Only need in each bucket to provide drainage drill some holes in the bottom. To grow such a "flowerbed" can be not only flowers, but also strawberries, or cucumbers.
Recommend to read
Countersink for drill
Everybody knows to "hide" the head of the screw or nail, a hole must be countersunk. In a domestic environment this operation is usually large diameter drill. But it kvostik drill does...
DROWN TO CONNECT
If the fastening of wooden parts and the screw will be less than their thickness, drill the recess with a diameter of under his hat, and the screw will "pull" to the second part,...