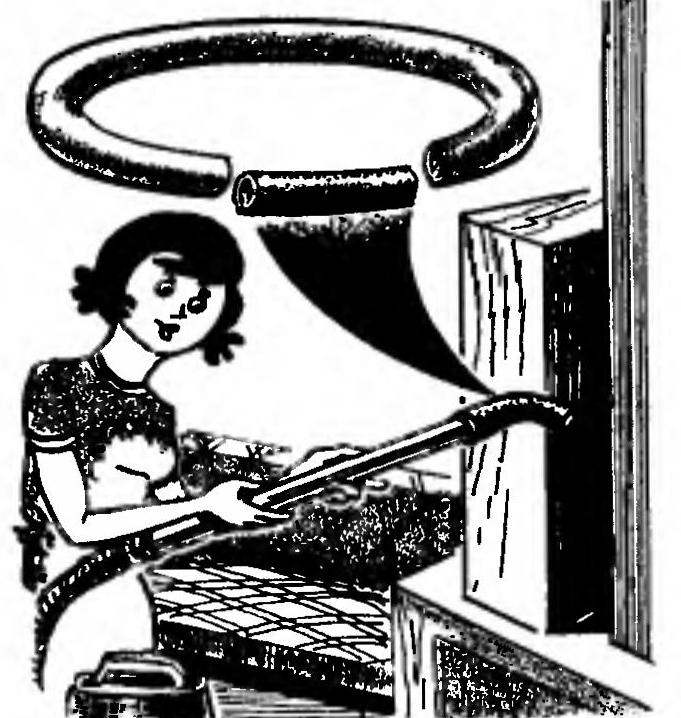 Arsenal of nozzles for vacuum cleaner can be recharged for more homemade — from a Bicycle saddle. A small segment of it, put on the end of a metal pipe-duct will help to clean hard to reach places corners, cracks, embossed surface. In addition, this soft head will protect the surface from scratches.
A. GUSHCHIN, Belorechensk, Krasnodar Krai
Recommend to read
BRONZE MEDALIST OF THE WORLD CHAMPIONSHIP
It has long been noticed: the pilots, even the most beautiful aircraft, whether it's a huge "Boeing-747" or fast and agile MiG-29, never refuse to fly on UltraLite if they are given the...
THE RADIO WAVES
The easiest way to cast him "into the ground" — in sand-clay the form obtained by pressing it to the plane of symmetry of the model Bulba, carved out of wood. Bulbs obtained from...