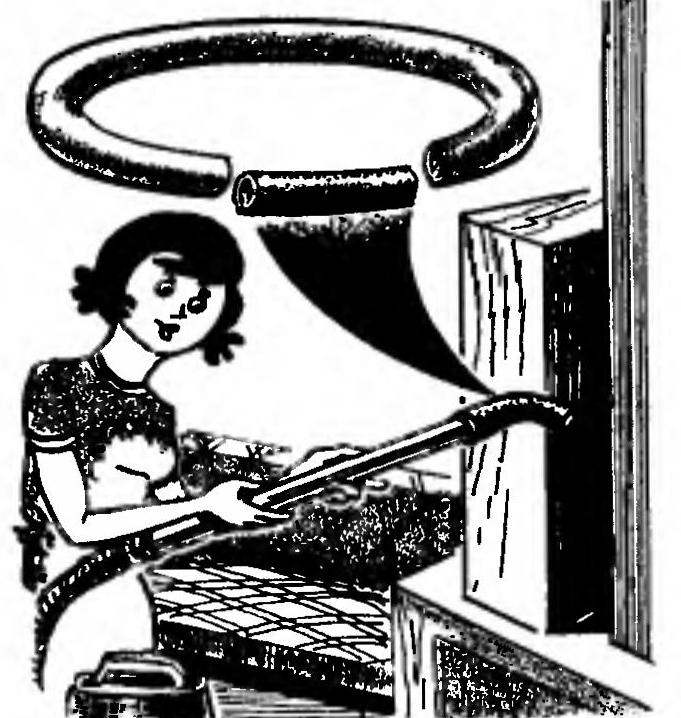 Arsenal of nozzles for vacuum cleaner can be recharged for more homemade — from a Bicycle saddle. A small segment of it, put on the end of a metal pipe-duct will help to clean hard to reach places corners, cracks, embossed surface. In addition, this soft head will protect the surface from scratches.
A. GUSHCHIN, Belorechensk, Krasnodar Krai
Recommend to read
RIDING ON THE VACUUM CLEANER…
Not so easy to store a bulky vacuum cleaner in a small kvartire. Meanwhile, it is quite possible to "hide" so that it did not occupy a special place. For example, it is very convenient...
DRAWS A SPATULA
We all know that the spatula is smooth steel or rubber plate intended for plastering work. However, it can be used for other purposes. If you want to put on a wall or ceiling a beautiful...