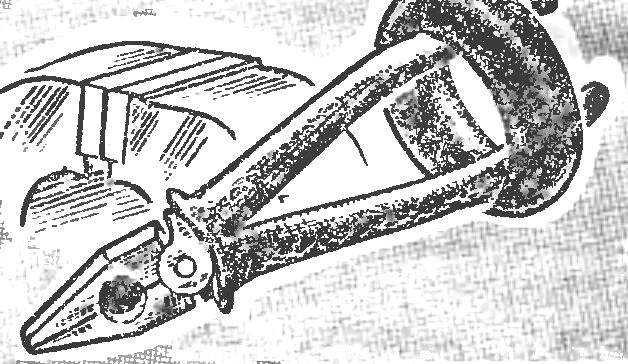 Pliers and carpal expander, which is sold in any store "Sports" is all that is necessary for making the simplest grip.
A. KOTLOVSKY, Boguchansk, Krasnoyarsk Krai
Recommend to read
TRAILER CYCLISTS
On a conventional two-wheeled Bicycle much gear not to take, even if it is equipped with a trunk. Meanwhile, the need from owners of these machines frequently. It is therefore advisable...
"BOTTOMLESS" BARREL
In the country or the plot is always required to have a supply of water for domestic needs. Keep the tank in the shower or reservoir for watering the plants and filled to the required...