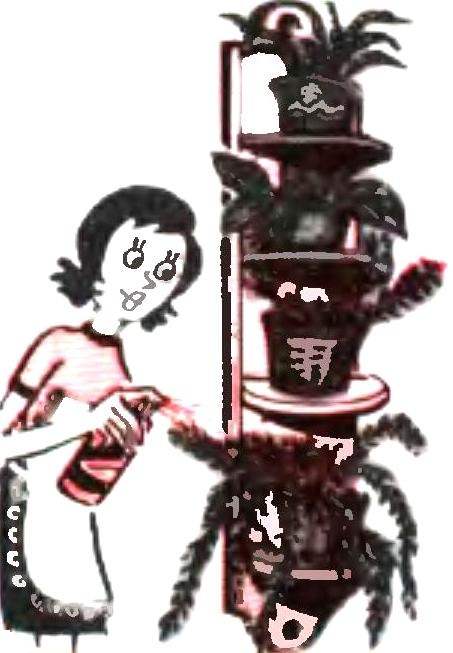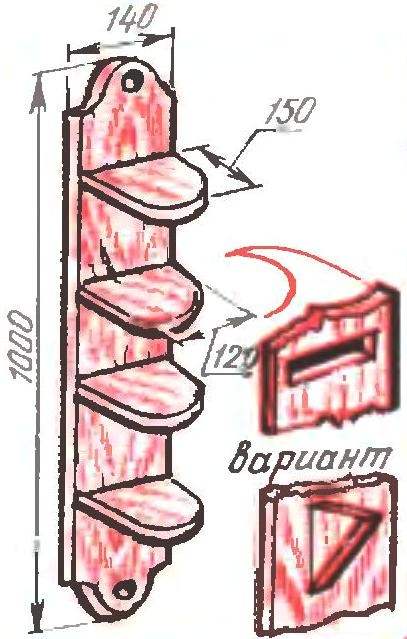 Where the living area does not allow the lovers of flowers to place them in a beautiful floor stands, it is convenient to use a different wall options. One of such devices is shown in the figure. On the Board-based length of about meters and a width comparable to the diameter of the largest of the available flower pots, fasten a few shelves in the slot or with the addition of support bars or base triangles of the same Board. Distance between shelves depending on the space needed developing plant; curly is better to place them on the bottom shelf.
Recommend to read
HELPS HYBRID
Considering the number of characterizing a working volume of cylinders of internal combustion motors produced by our industry, necessarily pay attention to the typical "failure"....
CAT HOUSE
It is noticed that cats love the heat and always strive to stay close to its source, whether a stove or radiator. Give pleasure to his darling: hang in the winter to the battery basket or...