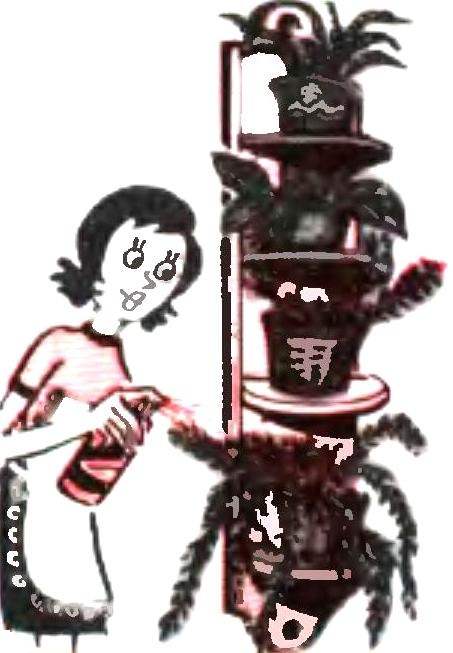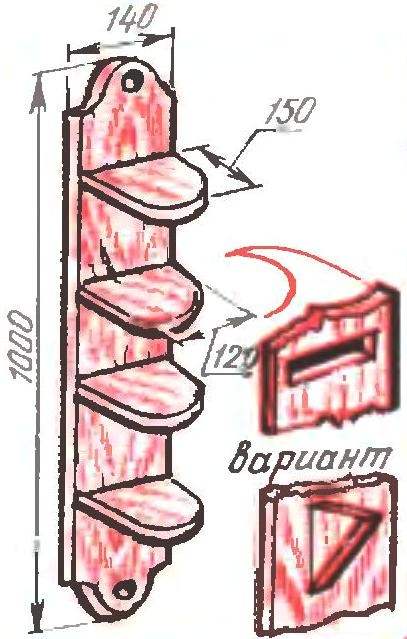 Where the living area does not allow the lovers of flowers to place them in a beautiful floor stands, it is convenient to use a different wall options. One of such devices is shown in the figure. On the Board-based length of about meters and a width comparable to the diameter of the largest of the available flower pots, fasten a few shelves in the slot or with the addition of support bars or base triangles of the same Board. Distance between shelves depending on the space needed developing plant; curly is better to place them on the bottom shelf.
Recommend to read
LEASH FOR TRANSOMS
To open the window, crashed from a random gust of wind, usually set PA frame hooks or restrictive straps with a number of slots. However, the "hobbled" so the Transom is trying to "free"...
THE PERFECT CASTLE
Many people know or realize that any lock, even the most expensive, it is possible to open, having certain skills and tools. Design offer of the castle is simple, but will provide a...