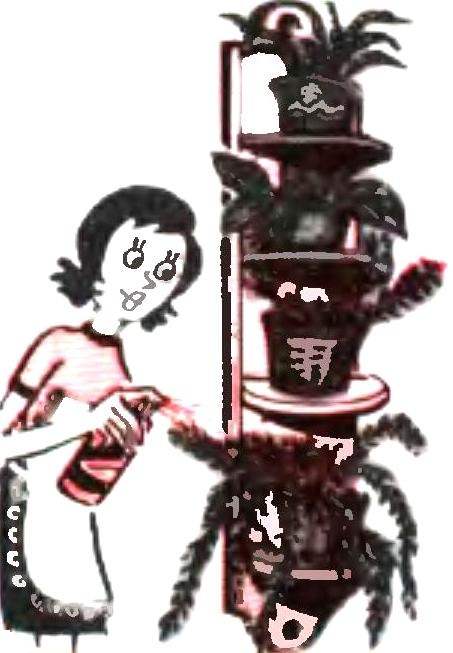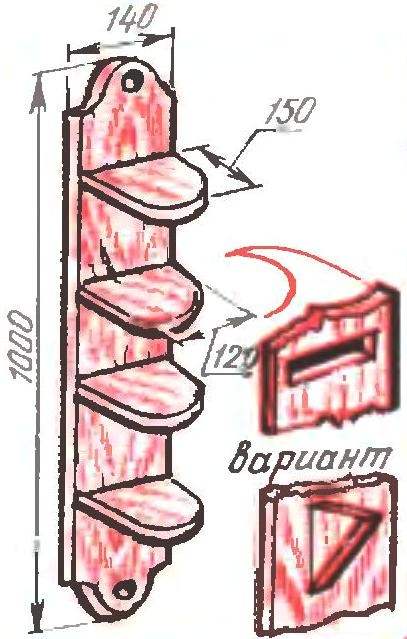 Where the living area does not allow the lovers of flowers to place them in a beautiful floor stands, it is convenient to use a different wall options. One of such devices is shown in the figure. On the Board-based length of about meters and a width comparable to the diameter of the largest of the available flower pots, fasten a few shelves in the slot or with the addition of support bars or base triangles of the same Board. Distance between shelves depending on the space needed developing plant; curly is better to place them on the bottom shelf.
Recommend to read
CURLY… PODTSVETOCHNIKI
The flowers — and even artificial — always decorate the room. They look much better when they selected a suitable place on the wall, windowsill or table. For potted plants are usually...
AUTODRINKING FOR COLORS…
Water-demanding plants and flowers require frequent watering, which is not always feasible, for example, in the holiday period. Available way out of such difficulties is a simple device...