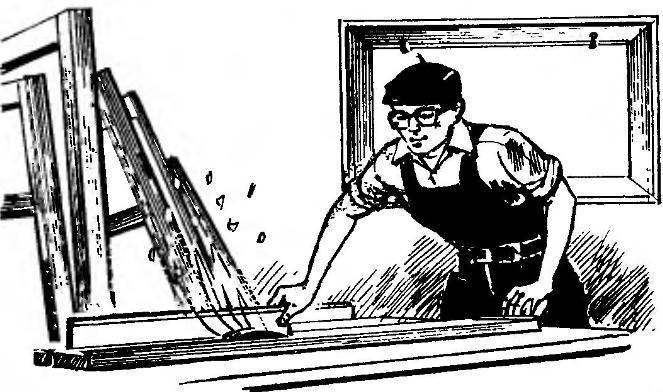 In a makeshift planer front Desk with adjustable height work surface allows to provide the desired chip thickness. And this is the quality and processing performance. In this design of machine front table is raised or lowered in an inclined guide for moving by means of the lead screw.
This feature of the machine lies in the design of the frame, which consists of symmetrical halves, welded steel corners and United othertown-tion on a lathe four pipes. The height of the frame in the figure corresponds to the Board version of the machine, with its outdoor performance, this size should be such that the working surface of the rear table was at a height of about 800 mm.
In the upper surfaces of the frame are made grooves and holes for fastening the bearing housing knife shaft.