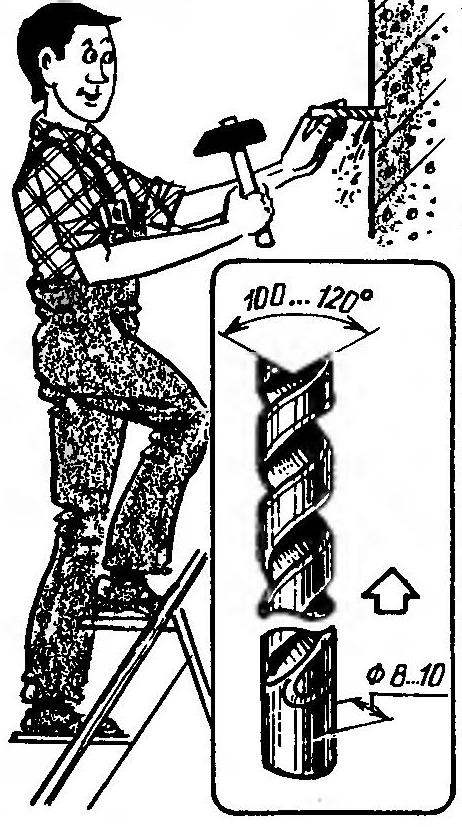 Very often, a broken drill should just throw it away because of the inability to even re-ground it. However, it can be converted into a punch. It is enough to the breaking point to make the angle marked in the figure. For such an operation better suited for the drill of large diameter. This punch will make it easier to obtain holes in concrete. Slightly after each hammer blow, the punch should be slightly rotated around the axis.
L. ANDARALO, M and n s K, Belarus
Recommend to read
PULL-PULL
Vices, clamps, presses, all these tools are mainly used for fixing, compression parts, in other words, working in compression. But sometimes it is necessary to solve the inverse problem:...
THE SLEDS, HAND TRUCK
Zaim standard of six acres, for several years in a row are unique, by definition of neighbors of a vehicle are both upgraded sled, and manual single axle truck. He was convinced at the...