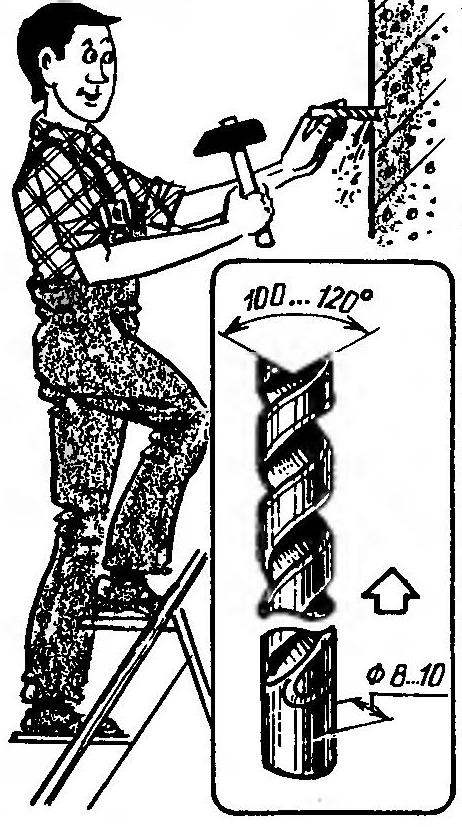 Very often, a broken drill should just throw it away because of the inability to even re-ground it. However, it can be converted into a punch. It is enough to the breaking point to make the angle marked in the figure. For such an operation better suited for the drill of large diameter. This punch will make it easier to obtain holes in concrete. Slightly after each hammer blow, the punch should be slightly rotated around the axis.
L. ANDARALO, M and n s K, Belarus
Recommend to read
FROM THE CHAIR — TABLE
All nice and comfortable modern chairs on a rotating metal base, so sorry — often break down. However, after that, they can be useful, but in a new way. If, instead of sitting on the...
DIAMETER IN THE GRIP
Sometimes the drills, especially in the already served, without distinction, the marking indicating the diameter. It would seem that to define it is only possible with a micrometer. But...