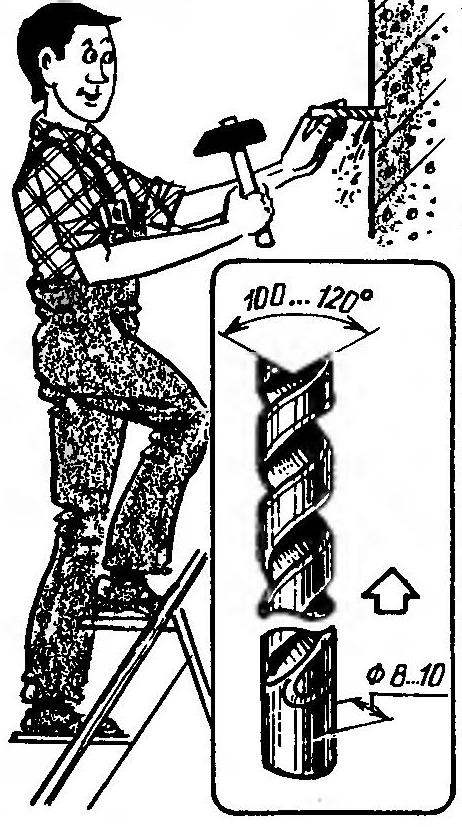 Very often, a broken drill should just throw it away because of the inability to even re-ground it. However, it can be converted into a punch. It is enough to the breaking point to make the angle marked in the figure. For such an operation better suited for the drill of large diameter. This punch will make it easier to obtain holes in concrete. Slightly after each hammer blow, the punch should be slightly rotated around the axis.
L. ANDARALO, M and n s K, Belarus
Recommend to read
THE TRESTLES-IMPROMPTU
That usually takes home the wizard when you need to saw off the bar or the Board? Most often, kitchen stool, judging by the scars left on it by the saw. Meanwhile, it is easy to make...
MODEL ROCKET PLANE WITH BOOSTER
This publication, we continue the story about the history of one of the categories in the rocket modeling - S4. It includes four classes of models raketoplana (model glider with the...