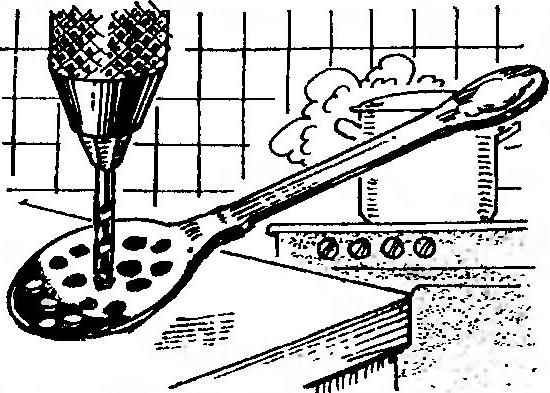 A good housewife in addition to mandatory colander in your kitchen Arsenal is still a spoon with holes, which helps when you need from pans or cans, for example, to extract something, not capturing the liquid. If such there is no spoon — there will a good host, taking unnecessary aluminum spoon and nasverliv it to a number of small holes.
V. GOLOVASHIN, Rybnoe, Ryazan region.
Recommend to read
THE NOVELTY OF THE ICE SEASON
Is it possible sensationalism in modern automodelisme? Honestly, the boys of our group were sure that no. It seemed to them that has long been found-perenity all the design options and...
THE SHIP'S "STANDARD"
The appearance of the first combat aircraft was not immediately made adjustments to the fighting at sea. In world war I the sky over the sea rarely harbored a threat to warships....