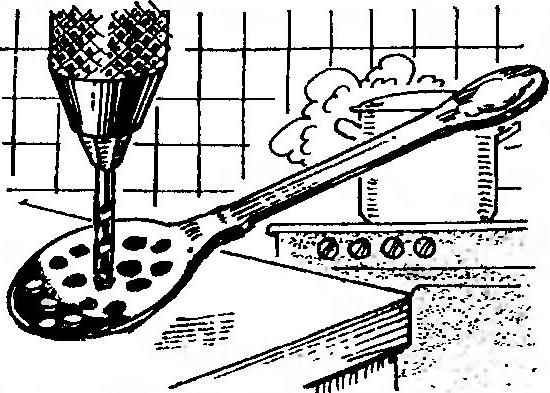 A good housewife in addition to mandatory colander in your kitchen Arsenal is still a spoon with holes, which helps when you need from pans or cans, for example, to extract something, not capturing the liquid. If such there is no spoon — there will a good host, taking unnecessary aluminum spoon and nasverliv it to a number of small holes.
V. GOLOVASHIN, Rybnoe, Ryazan region.
Recommend to read
IF THERE IS NO AUTOMATION
Most modern refrigerators include automatic defrosting system. In the old it is not. So every time you have to wait until melt all the ice of the freezer, and periodically pour the water...
WICK WATERING…
Not only on vacations or long absences to the lovers of flowers will find useful hint that such a scheme of automatic irrigation of plants. In a pan set any of the stand (e.g., bricks)...