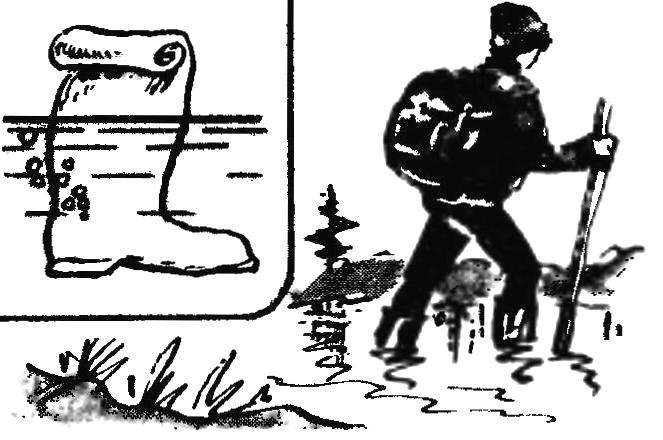 As the Russian proverb says, "water will find a hole". And one that cannot be detected "by eye". Help out in this case a bucket of water. Drop it into a "soggy" boot and squeeze, tightening the top shaft: emerging air bubbles from the holes will be given where it "hides".
Recommend to read
POSTWAR FIRSTBORN
"We have mastered the car ZIS-110 the machine is very complicated. Besides the fact that it requires a high level of culture of manufacture, it requires great technical maturity." These...
FOX YOU ARE LOOKING FOR
Radio, powerful or low-powered -- the Fox, which is so earnestly looking for "hunters" at the event. Low-power transmitters on one of the high-frequency transistor of the type ГТ308,...