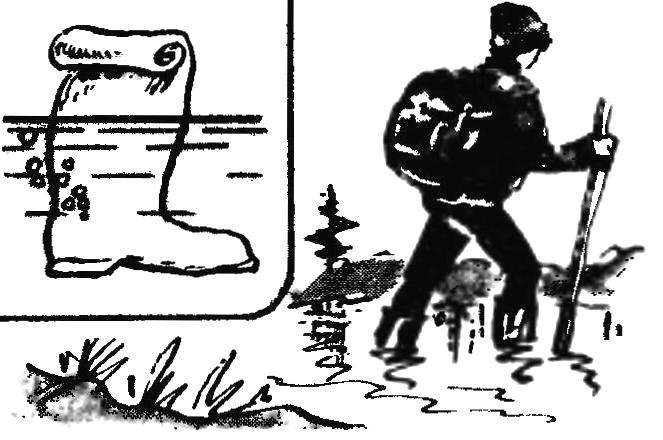 As the Russian proverb says, "water will find a hole". And one that cannot be detected "by eye". Help out in this case a bucket of water. Drop it into a "soggy" boot and squeeze, tightening the top shaft: emerging air bubbles from the holes will be given where it "hides".
Recommend to read
IS HORIZONTALLY
To withstand the strictly perpendicular direction when drilling holes in the wall or to any vertical surface— just attach to a drill with tape or duct tape carpenter's level. His shifty...
"WE NEED BOOTS HEM"
Any new boots at the beginning, on one foot, because they are made on the same block. And the first time they have to break in order to mold them left and right. But it will not do in...