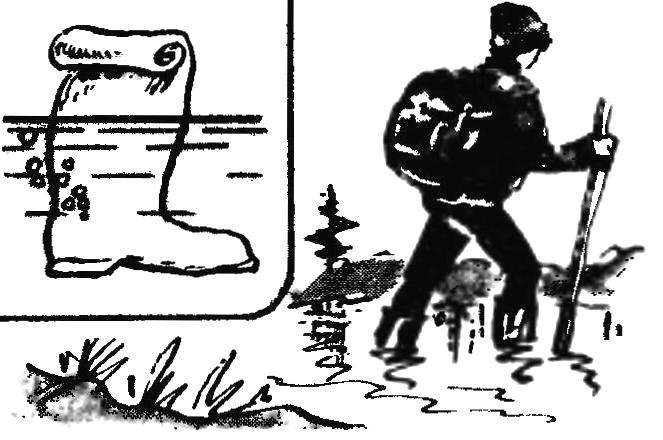 As the Russian proverb says, "water will find a hole". And one that cannot be detected "by eye". Help out in this case a bucket of water. Drop it into a "soggy" boot and squeeze, tightening the top shaft: emerging air bubbles from the holes will be given where it "hides".
Recommend to read
ARMOR SUCCUMB TO "STORM"
The first domestic anti-tank missile system (ATGM) was "bumblebee", developed in Kolomna SKB engineering under the guidance of S. P. Invincible. However, quite a large mass and a decent...
ANOTHER MICRO…
Four years is not a long period, but during this time, you can do many interesting things, especially if you work with a twinkle. Four years ago we in the city of Apatity was organized...