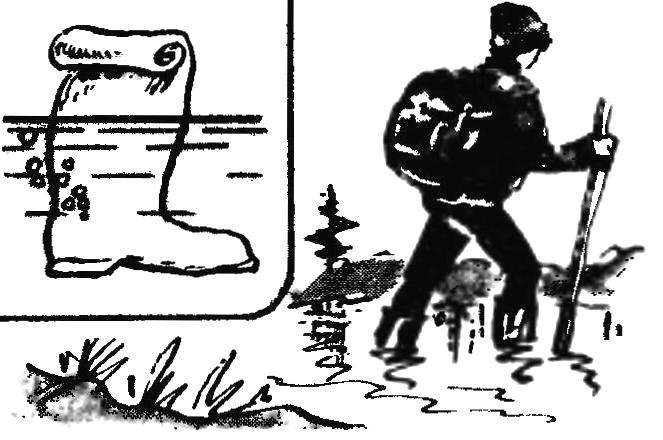 As the Russian proverb says, "water will find a hole". And one that cannot be detected "by eye". Help out in this case a bucket of water. Drop it into a "soggy" boot and squeeze, tightening the top shaft: emerging air bubbles from the holes will be given where it "hides".
Recommend to read
THE DUCKBOARDS ON THE BALCONY
To get rid of moisture and dirt on the balcony, having made a wooden lattice and covered their floor surface of the balcony or loggia.   E. GRISHCHENKO, Moscow
THE "OLDEST" CATEGORY OF MODEL ROCKETS
Of all classes and types of rocket parachute patterns category S3 the most "ancient". At the dawn of the emergence and development of rocket modeling one of the criteria of the...