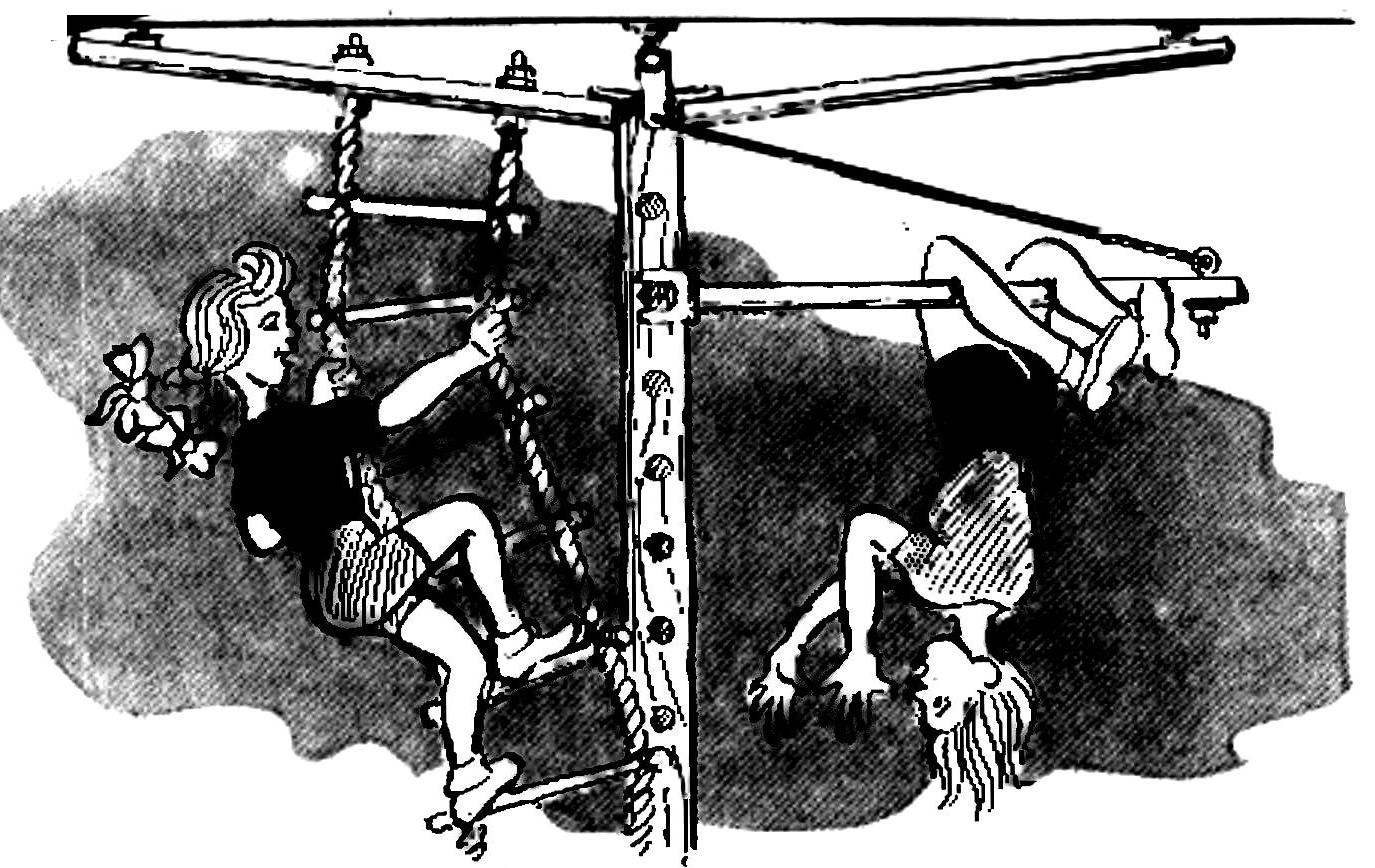 Complex sports equipment is necessary today for any home and especially that in which there are children. Ring, rope, rope ladder, horizontal bar and the Swedish wall — all this contributes to the harmonious physical development of the child. making it agile, strong and sturdy. I must say that the recent time, the complexes containing all these sports equipment, you can find in sports stores. However, almost all designs if do not require for their accommodation a special room, still occupy a significant area.
I want to offer an "economy" sports complex: all the members of his sports equipment are mounted but a single pole and crossbar, attached to the ceiling. So, on the Desk is a staircase that plays the role of the Swedish walls, and ceiling cross — rope, rope ladder, rings and horizontal bar.
Design of sports complex — combined. Vertical stand — wooden, square bar with cross-section 100 X 100 mm. In the lower part of the bar holes on 16 mm, it is necessary to lock in bogt-dombra. The top of the strut slotted two hole in the shape of a cross |if you look on the counter top]. The width of the groove corresponds to the diameter of the pipe, from which it is supposed to weld the spider of the ceiling.