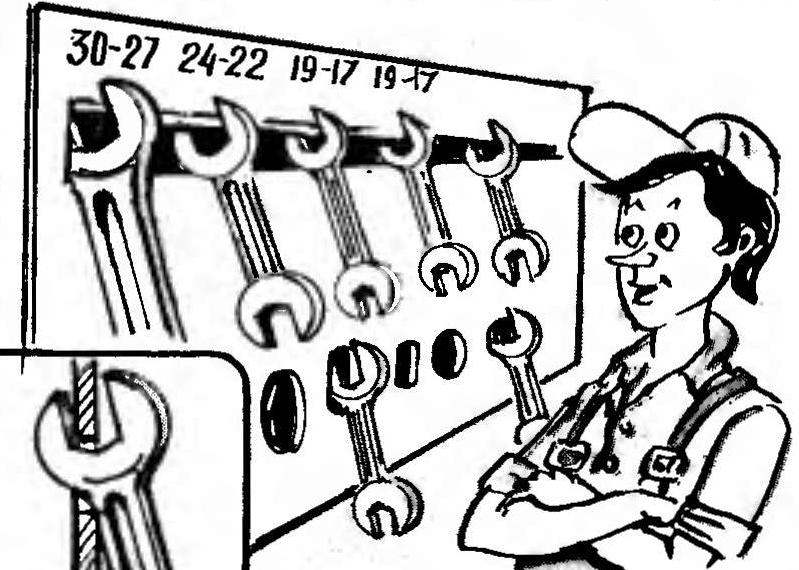 On the wall near your usual place of slesarnaya – reinforce the shield from any durable material (plates, metallicheski sheet of plywood), which make the relevant round or elliptical holes (or continuous widening the gap): that would be inserted for storage wrenches of different sizes. Each of them will have their permanent place that can be "fixed" by a corresponding inscription on the shield. In this kind of "bralon" will be gathered all the existing keys and they will always be at hand and in sight.
M. SECULA, Ukraine, Drohobych
Recommend to read
WITH THE BIKE ON THE VACUUM CLEANER
In the mail "Club house masters" there will be similar advice to different readers. So this time Agapov from Privolzhsk and Nikulin from Kirovogradskiy region odinakovo solved the...
DRAWING MILL ON THE TABLE…
You never tried to bend metal sections "area" or "channel"? If you had, then you probably know how hard it is, especially if the profile is lengthy. Simple drawing mill, made by me,...