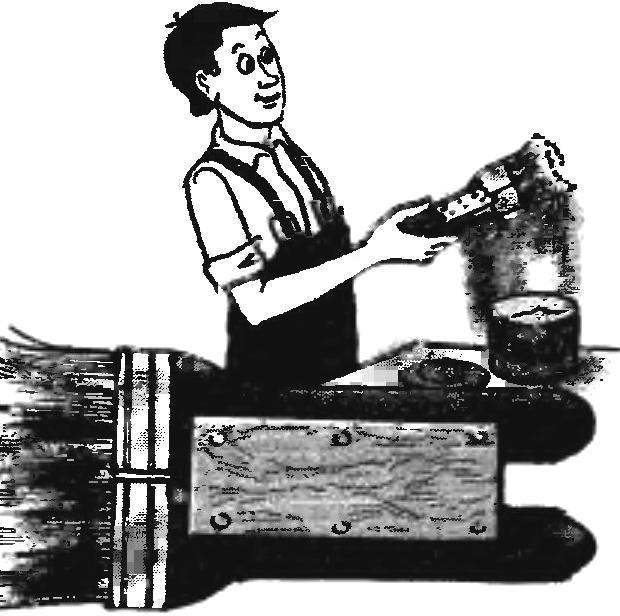 Broad brush painting is quicker. And if one is not at hand? In this case, it will help out the spark of two narrow. If the workload is small — they can simply attach sideways to each other with tape. For long work better to seal them together using thin strips (for example, a school ruler), as shown in the figure.
Recommend to read
WELL, VERY SIMPLE LATHE!
Small lathe for wood can actually be very simple. The overall layout and main components are known is a base with rails, front and rear headstock; the first is integral with the frame,...
ROTATES FIELD
In a previous article under the heading "electronics for beginners" (see "M-K" № 8, 1979) we understand how magnetic field is formed it Turned out that, in particular, generates supplied...