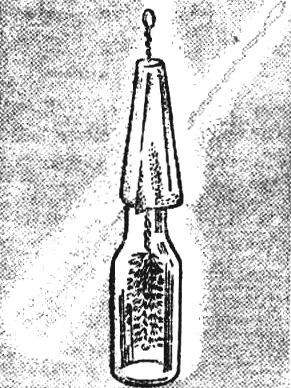 Obviously, everyone had to wash milk bottles with brush. Great device, but… try to pull it out, not abrishamchi. However, you succeed, if you make cardboard, plastic or plastic bottle safety cone whose height would be equal to the length of head brush.
A. ROGOV, G. Kurgan
Recommend to read
BRUSH WITH EPHESUS
As a guard on a sword and protects the hand during a fight, and this simple device will protect it when working with a brush. Plastic bottle is cut open and his mate put on a pen — get a...
THE BRUSH DOES NOT DRY UP
If in a plastic cover for glass jars to make the appropriate hole for the handle paint brush, "kill", as the saying goes, "two birds with one stone": and the paint in the Bank will not...