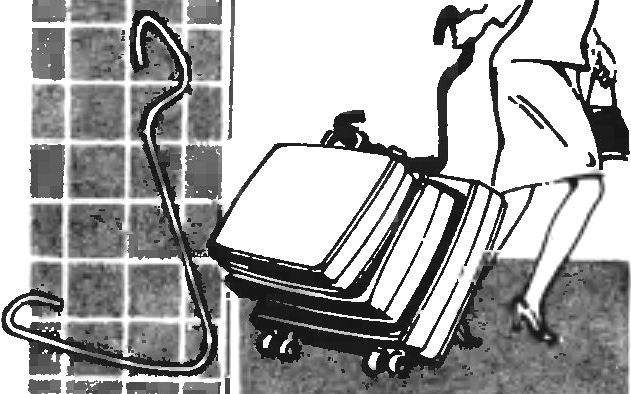 Suitcases on wheels is widespread. But what if, going on a long journey, you take, except for the small suitcase, and even other things! Take a handle, a hook of steel wire— and all the load will ride on the same wheels.
Recommend to read
ROVER… HIGH COMFORT
For residents of the Urals, Siberia, North, Far East (that is, the most part of the country) the need for such a car, as the Rover is simply a vital necessity. The reasons are many: good...
BRIGHTNESS — THE CHOICE
For lighting your desktop in many the approach is simple: that would screw me a light bulb more powerful. As a result, the "no cause" blurred vision, development of visual fatigue, drop...