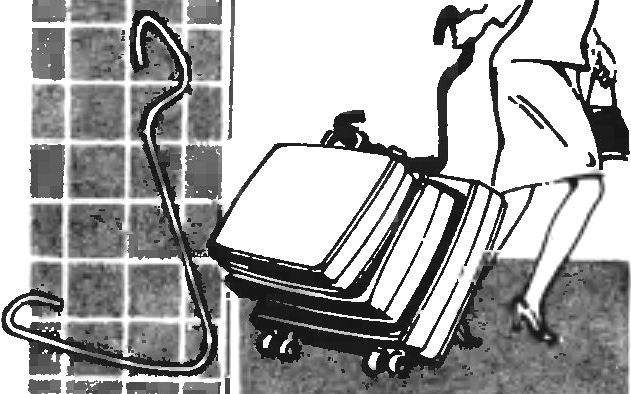 Suitcases on wheels is widespread. But what if, going on a long journey, you take, except for the small suitcase, and even other things! Take a handle, a hook of steel wire— and all the load will ride on the same wheels.
Recommend to read
TANK ON WHEELS
Tanks for water, as almost all gardeners are very uncomfortable to carry. But if this capacity is the side of the handle, a good helper will be a trolley made of planks and any wheels...
MAGNET AGAINST THE WIND
To open window the window is not closed under the impulse of the wind, it is easy to establish a kind of brake, which would not allow it to close, and left at least a crack. On the...