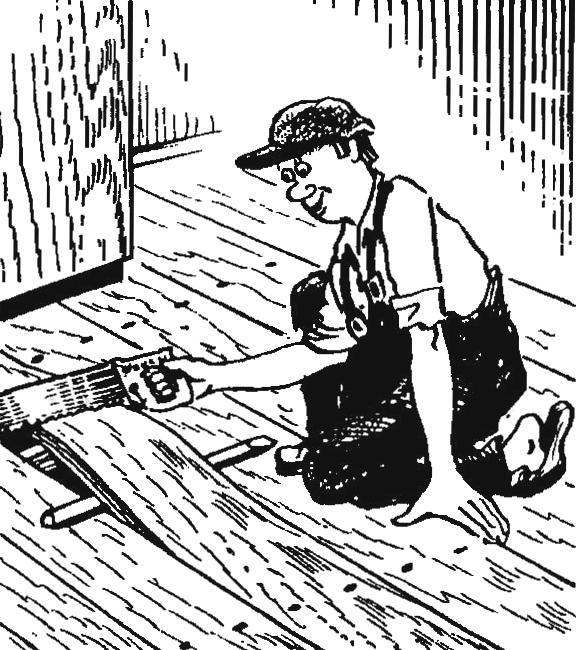 When repairing a wooden floor of neshpuntovannye boards there is often a need to replace the entire Board and a portion of it. It is not necessary to tear, especially if it goes under the wall or stationary furniture. Prising in any way repaired, enclose under it a metal rod, he will hold the seat in raised condition and will give the opportunity to cut unusable part of the Board.
Recommend to read
SPEAKERS
Popularity of electronic musical instruments, an increasing number of Amateur youth and pop ensembles caused an increased demand for powerful, high quality low-frequency amplifiers. The...
MAGNETIC STAND — SOLDERING IRON
From old, broken loudspeaker, you can make a stand for electric soldering iron. The main advantage of this design — magnetic clip prevents accidental drop of hot tool on the table.   ...