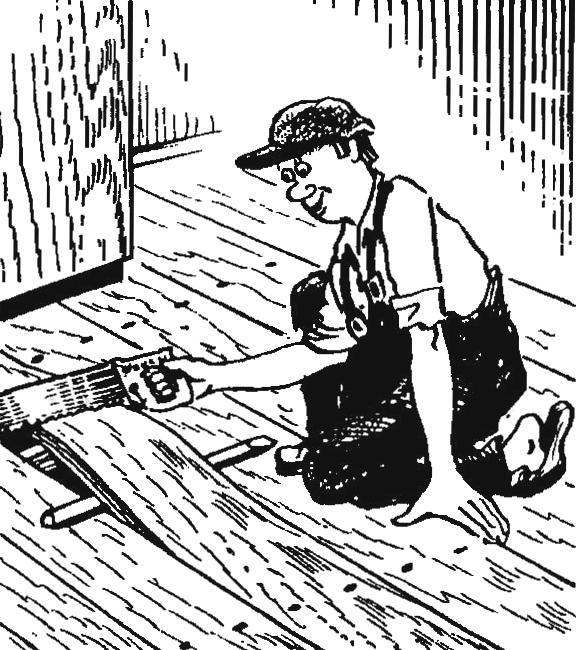 When repairing a wooden floor of neshpuntovannye boards there is often a need to replace the entire Board and a portion of it. It is not necessary to tear, especially if it goes under the wall or stationary furniture. Prising in any way repaired, enclose under it a metal rod, he will hold the seat in raised condition and will give the opportunity to cut unusable part of the Board.
Recommend to read
SHEET CONDUCTOR
If you have to saw a certain number of wooden rods with a strictly perpendicular end faces, it is advisable to pre-make auxiliary guiding means conductor. It is necessary to take...
PLUG IN A HURRY
Often in the manufacture or repair of furniture made of particleboard require dowels of circular cross section. Manually with a knife to whittle them long, and the diameter of turns of...