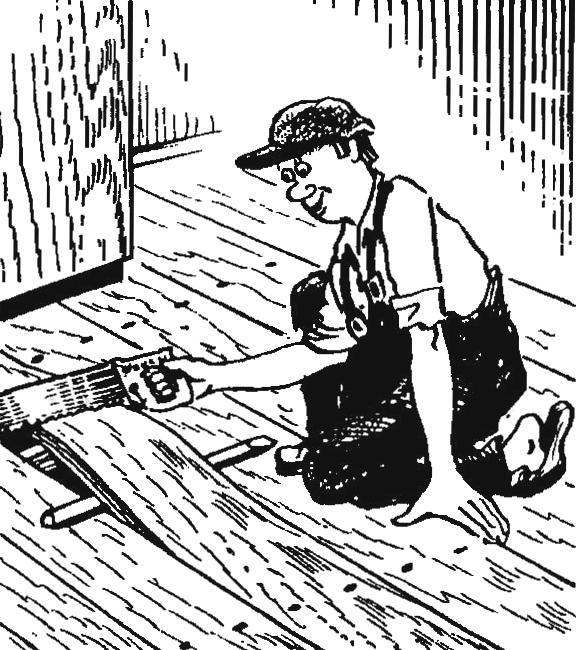 When repairing a wooden floor of neshpuntovannye boards there is often a need to replace the entire Board and a portion of it. It is not necessary to tear, especially if it goes under the wall or stationary furniture. Prising in any way repaired, enclose under it a metal rod, he will hold the seat in raised condition and will give the opportunity to cut unusable part of the Board.
Recommend to read
THE GLIDER IS A NEW TYPE
This unusual radio controlled model glider designed in an unconventional scheme: on the one hand, the idea of carrying the fuselage (or "inhabited wing"), the other — hard power...
COTTON SWABS
A sterile probe is a swab, he's a reindeer (in medicine), aka q-tip absolutely not intended for the purpose for which is often used — to clean the ears. Moreover, just for the ears it...