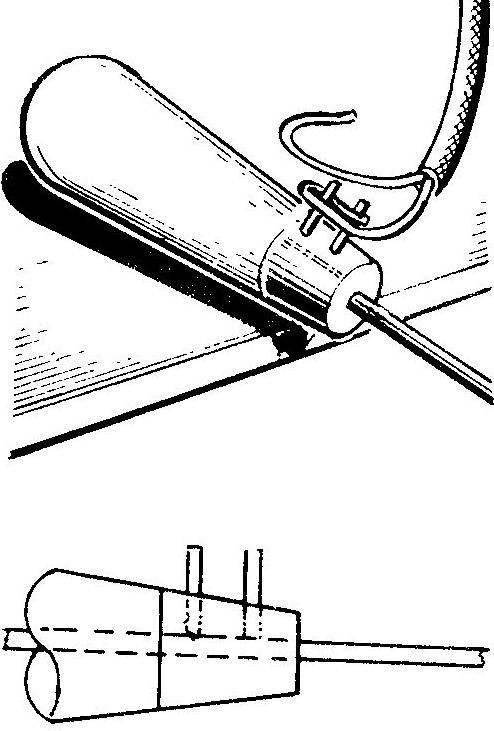 Usually, to make a loop on the wire to connect to the switch or outlet that electricians use pliers. Two
pins Ø 4 mm, installed in front of the handle of a screwdriver, can successfully replace them.
Recommend to read
EPHESUS FOR STRETCHERS
No construction can not do without a stretcher, you have to use them indoors. Introducing heavy burden on the narrow stairs, passing through the doorway happens to be caught with a hand...
THAN NOT THE INSTRUMENTAL?
Approach the stairs with a bunch of tool in the hand — no problem. And here is how to work with them at the top: you never know what you might need — screwdriver, pliers, side cutters....