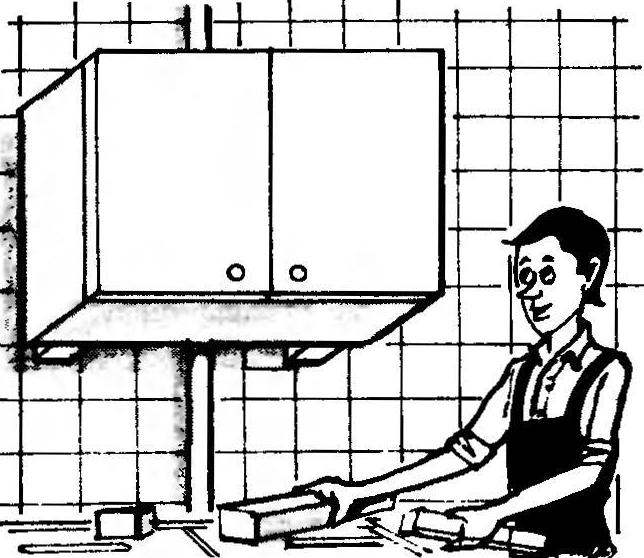 To "bypass" gas pipe, it is not necessary to make a cut in overhead kitchen Cabinet, as recommended in the "M-K" No. 2, 1990. My method is much simpler and quite clear from the picture: I hung the Cabinet on the bars-spacers.
Recommend to read
INTERTUBES
If you have under the sink plumbing fittings is not covered — to hide all this ugly picture will be easy and simple if you use a thin plastic sheet, from which it is easy to twist the...
GUIDE FOR THE GLASS CUTTER
If you want to cut the glass not by the usual straight lines and sinuous, shaped (e.g., stained glass) — the plot thickens. However, it will be easier to perform if under the glass to...