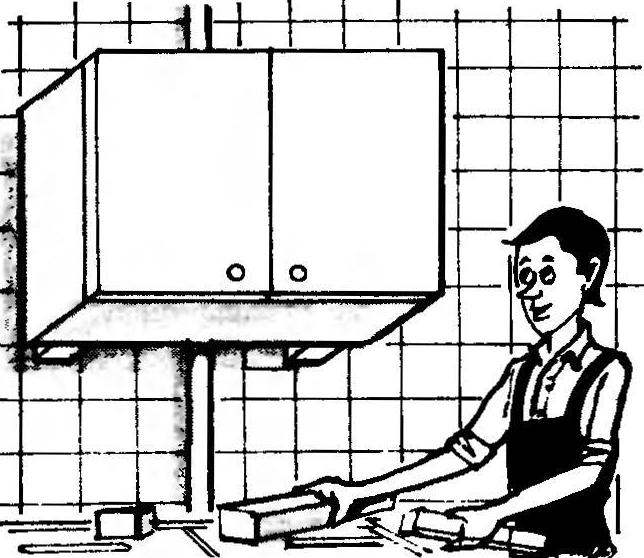 To "bypass" gas pipe, it is not necessary to make a cut in overhead kitchen Cabinet, as recommended in the "M-K" No. 2, 1990. My method is much simpler and quite clear from the picture: I hung the Cabinet on the bars-spacers.
Recommend to read
CASE-UNIVERSAL
For many years I use in my Amateur designs of a homemade hull, made by our own technology. I would be glad if it will embrace readers and respected magazine.   The housing type...
GAIN POINTS ON THE "STAND"
A failure to "stand" due to poor paint quality model. A crucial role when applying color coating plays spray. I tried them for twenty years are many, but none fully satisfy me. That's...