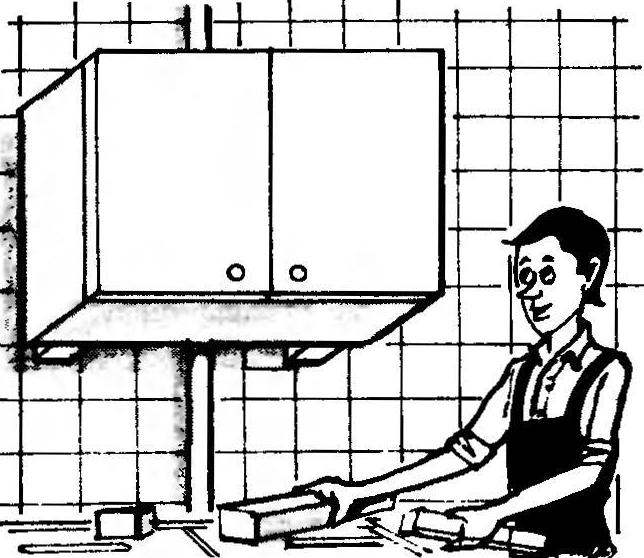 To "bypass" gas pipe, it is not necessary to make a cut in overhead kitchen Cabinet, as recommended in the "M-K" No. 2, 1990. My method is much simpler and quite clear from the picture: I hung the Cabinet on the bars-spacers.
Recommend to read
SOLDERING IN THE ROLE OF MARTIN
This advice will be useful to those involved in the drinking of low-melting materials. Take a spare soldering tip high power (over 65 watts), flatten the end and rivet it to a steel...
THE PLANE OF THE SKINS
In the processing of metal surfaces and finishing of the joinery is quite often used grinding sandpaper. It is usually navertyvajut on the bar, but they sandpaper wears unevenly, and...