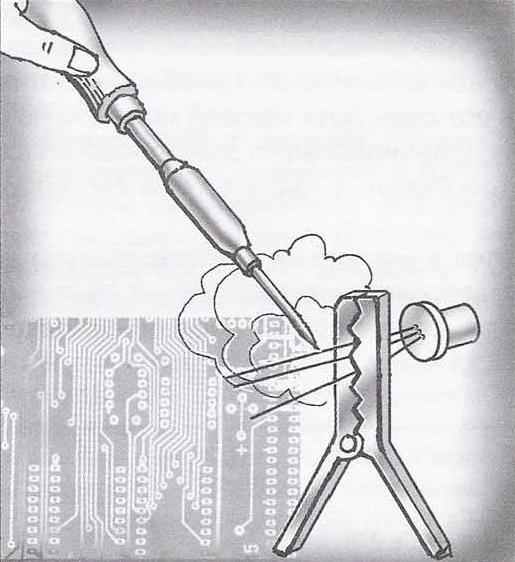 Restraint solder radiodetal tweezers also serves as a heat sink. With the same purpose and possibly the use of clamp type "crocodile", if it is put on the output of the semiconductor
to protect from overheating.
Recommend to read
AUTOPREPARE
Of course, it is easy to fill from the tap the watering can and watered the garden; even easier to use the hose with an appropriate nozzle. And can be equipped between the beds of a...
MODELIST-KONSTRUKTOR 1981-12
CONTENTS: Yuri Stolyarov. Young engineers - Home! (1). Young technology - agriculture: the Device asserts: ripe (4); Dry or wet? (5). Create, invent, try!: V. Pyankov. Plaz on...