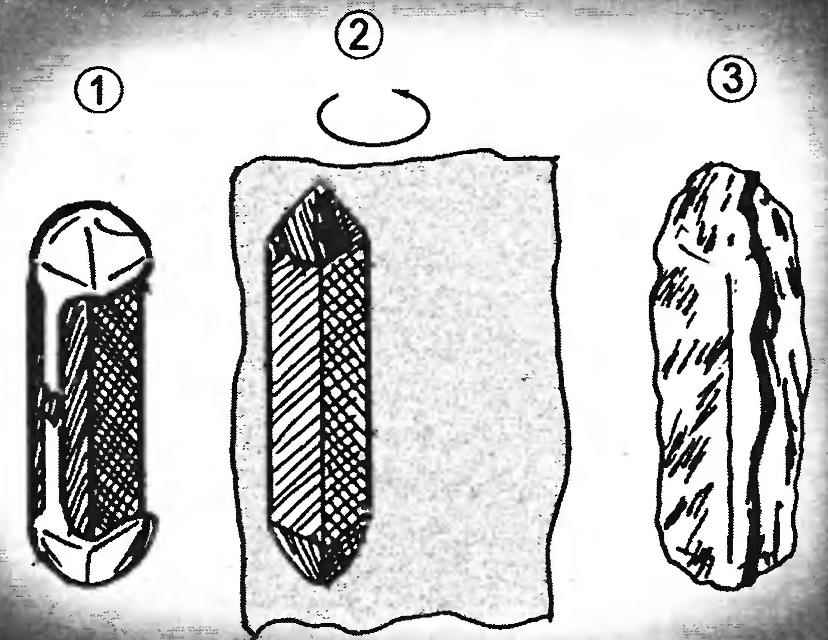 When a fuse opens in the apartment is a nuisance, but when this happens in the car — it is almost a tragedy, of course, if there is no spare. Meanwhile, to restore this simple appliance (1) is elementary easy — just remove the blown prowadnicach and wrapping (2, 3) the core fuse one layer of foil (if the blown fuse was an 8 amp) or two (if it was a 16 amp).
Please note that this foil is used as packaging for sweets or chocolate, and Housewives often have a roll of foil for cooking purposes. A small piece of this material in the glove compartment of the car will be very useful in long journey. Please note that to restore so you can fuse with ceramic core plastic at burnout can be ignited.
Recommend to read
KEEPING THE EDGE
To pull a nail from which the bonnet is recessed in the wood, hit it from the opposite side. However, its edge is hopelessly blunted. If the need arises frequently, is to make a small...
THE CAP BECOMES A LEG
Designers of radio equipment, manufacturing of housing are often forced to turn legs on the lathe. This task can be greatly simplified if you utilize the caps from the toothpaste. It...