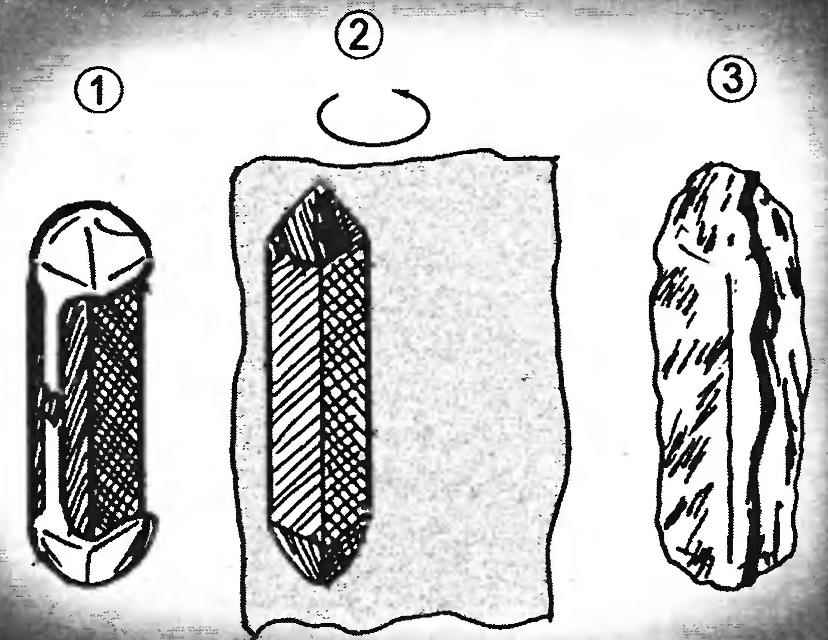 When a fuse opens in the apartment is a nuisance, but when this happens in the car — it is almost a tragedy, of course, if there is no spare. Meanwhile, to restore this simple appliance (1) is elementary easy — just remove the blown prowadnicach and wrapping (2, 3) the core fuse one layer of foil (if the blown fuse was an 8 amp) or two (if it was a 16 amp).
Please note that this foil is used as packaging for sweets or chocolate, and Housewives often have a roll of foil for cooking purposes. A small piece of this material in the glove compartment of the car will be very useful in long journey. Please note that to restore so you can fuse with ceramic core plastic at burnout can be ignited.
Recommend to read
"SPEED" BOLT
Not only fitter or installer, but any technician knows to connect the two parts with the bolt, insert it through the hole, then throw the washer and finally screw and tighten the nut. As...
SANDING PAD
When grinding surfaces usually use bars wrapped around or nailed sandpaper. It is impractical, often have to throw away the pieces with a wide, completely untouched edges. We offer...