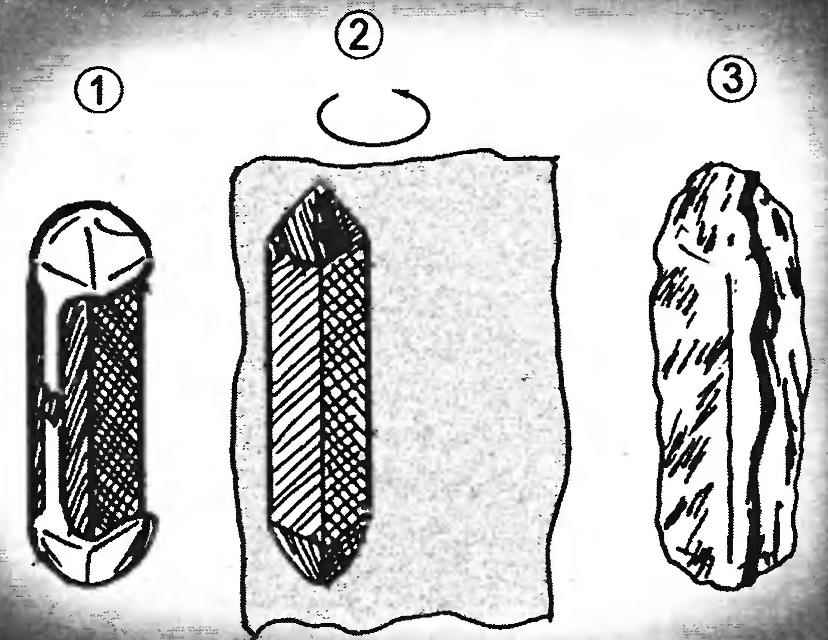 When a fuse opens in the apartment is a nuisance, but when this happens in the car — it is almost a tragedy, of course, if there is no spare. Meanwhile, to restore this simple appliance (1) is elementary easy — just remove the blown prowadnicach and wrapping (2, 3) the core fuse one layer of foil (if the blown fuse was an 8 amp) or two (if it was a 16 amp).
Please note that this foil is used as packaging for sweets or chocolate, and Housewives often have a roll of foil for cooking purposes. A small piece of this material in the glove compartment of the car will be very useful in long journey. Please note that to restore so you can fuse with ceramic core plastic at burnout can be ignited.
Recommend to read
POLISH BANK…
I want to give advice to those who will plaster the walls of the clay-sand mortar. To produce a smoother surface you can use glass containers, for example, the 3 — liter jar. When the...
RAINCOAT FOR COLORS
Lovers of flowers know that many plants, especially broad leaves, it is necessary to periodically "bathed", refreshing them thus eliminating the dust. Would be convenient to use for...