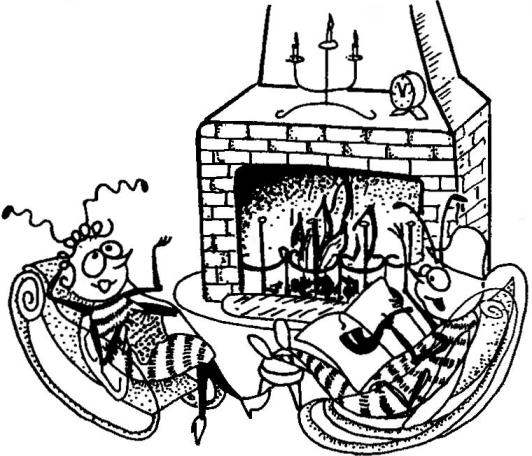 Research scientists and experience of beekeepers show that with a good supply of benign feed and caring the contents of a winged honey bee plants can stand the winter even when severe frosts. After all trouble for weakened bee colonies in the cold season is not so much the reduced temperature, how much humidity, when the frames and the inner surface of hives moldy, and the increase of the thermal conductivity of moist air surrounding a ball of bees, and damp walls threatens to increase in heat loss with all the ensuing grave consequences.
Used by me for several years now measures associated with electric heating in winter, enable you to create and maintain a comfortable environment that ensures the safety of bee colonies any strength. In fact, this system is convective ventilation of hives (WCFU, the term supported by the patent office of the country). Happy to share my developments with the readers of "Modeller-designer", among which (see №№ 5'73, 6'81, 12'87, 12'92, 10'93, 12'95, 12'96, 5'97, 6'97 and 10'97 magazine) many East Champions beekeeping.
The principle of WCFU's easy to understand the example of a bee-hive. Warm air rising up from the heaters according to the laws of convection is in the direction conventionally indicated by the arrows, through the lap, insulation and holes in the lid (or through the upper notches) out. When driving in the hive this main thread spawns a smaller convection. Together they perform efficient ventilation. And it is — at a minimum expenditure of energy.
Based on the conditions of comfort, even have the limited ciwt power electric. If, based on the needs of one of the streets of bees it should not exceed 1.5 watts. For example, in my apiary, where each bee family easily tolerate the cold, being located in the housing (eight or nine part 435×230 mm) total power of the two placed at the edges of the winter nests of the heaters is only 8.6 watts.