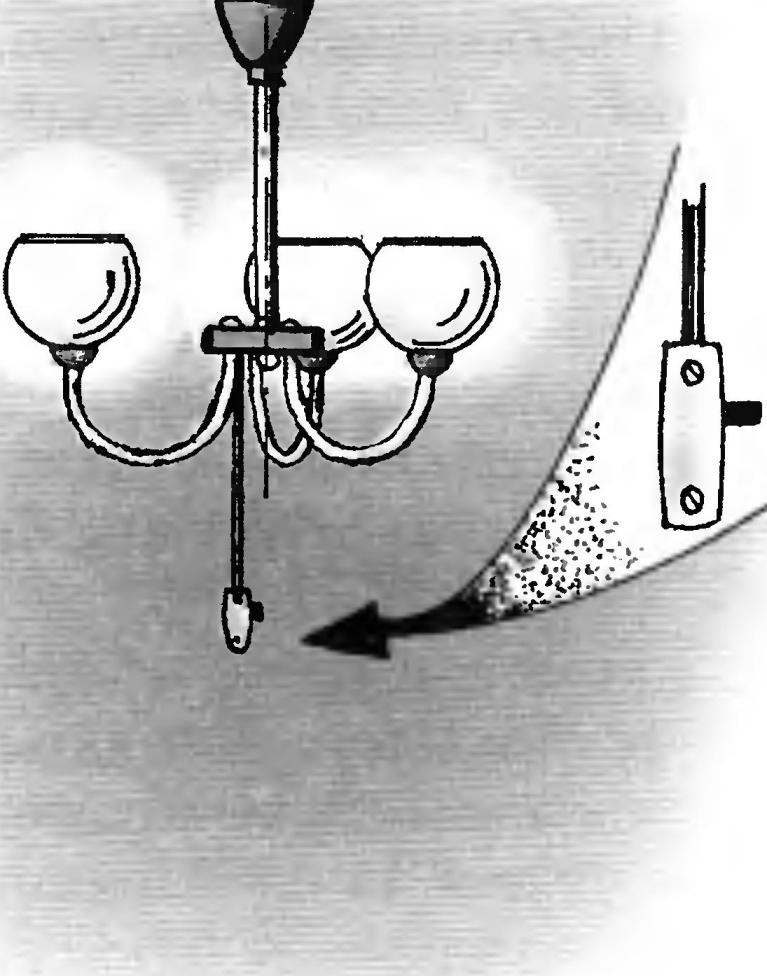 In the construction of houses large rooms usually equipped with a harness that allows you to turn the lamps (for example, shesterikova) in series two, four and six lamps. At the same time in smaller rooms (bedrooms, children's) posting are only designed to turn all lamps chandeliers. However, in such rooms sometimes want to include only part of the lamps of them.
You can, of course, to redo the wiring and make it the same as in large rooms. However, this work is serious and to start her for alteration of the wiring of the chandelier should not Instead offer you to complement your chandelier one or two switches commonly used in wall sconces or lamps, each of which is included in the circuit one of the lamps.
When enabled staff and all extra switches are lit all the lamps. Serial off lamps provide additional switches.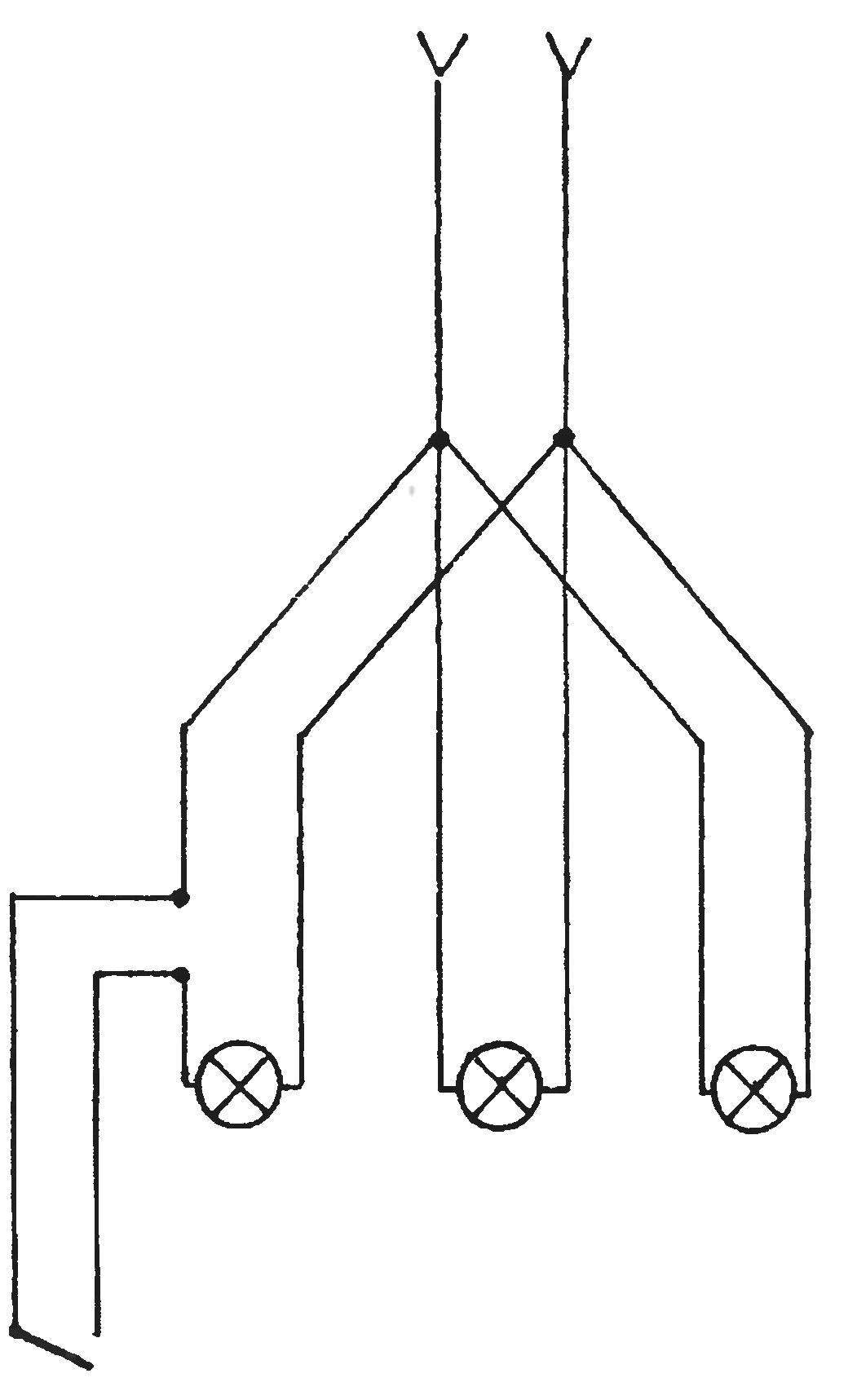 The figure shows trehrozhkovye chandelier with one additional switch that allows to enable three or two lamps. If you add one extra switch — you can enable one, two or three lamps.
Recommend to read
SANDING PAD
When grinding surfaces usually use bars wrapped around or nailed sandpaper. It is impractical, often have to throw away the pieces with a wide, completely untouched edges. We offer...
ON-BOARD NETWORK UNDER CONTROL
I offer a homemade device allows you to control voltage vehicle electrical system. In particular, that's all right — the battery is charged and generates the required 12-14,8 V, the signal...