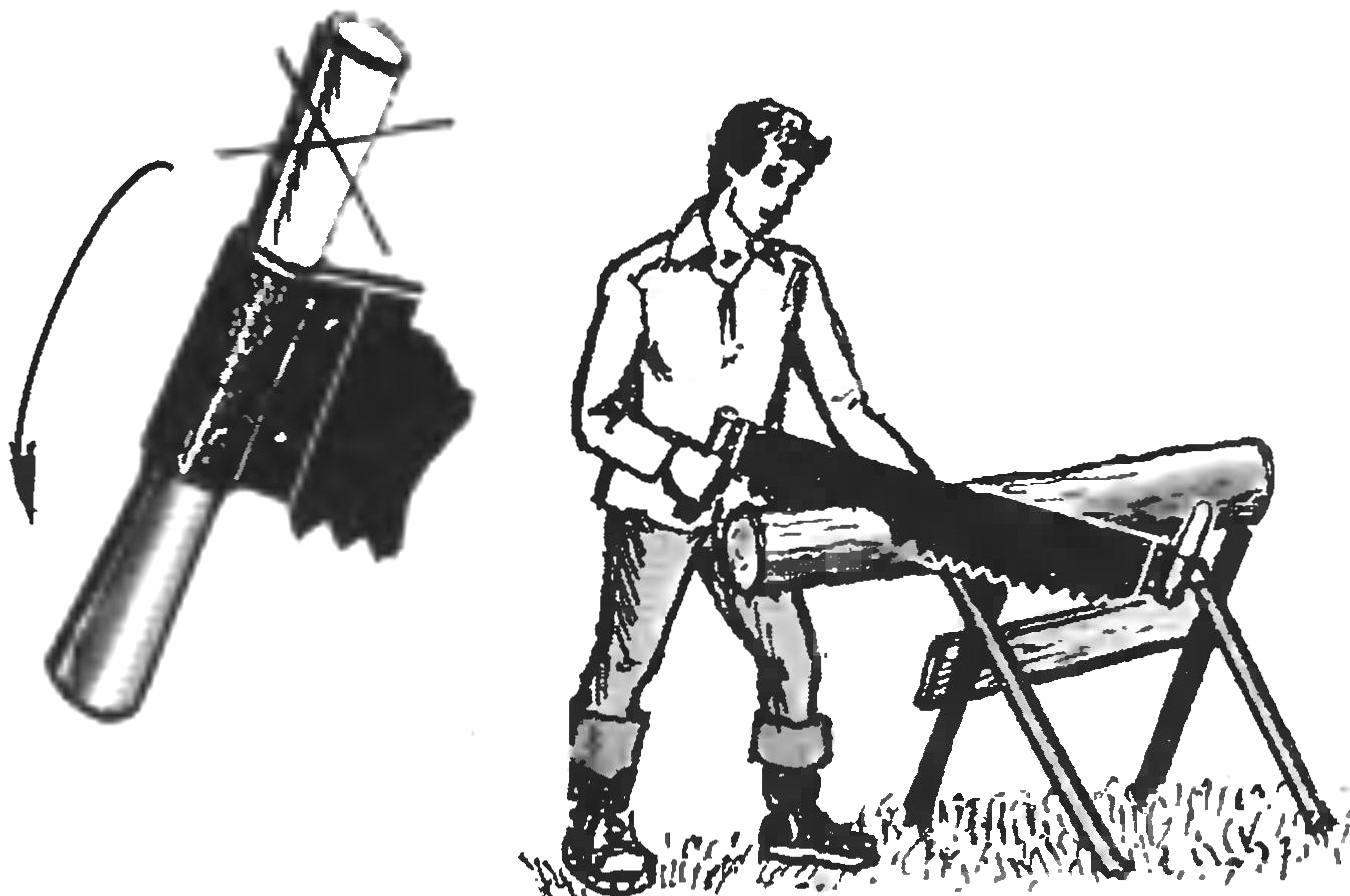 Two-handed saw because so called that it requires the application of tractive effort of the two hands for which at each end there is inserted on top of the wooden handle. But experience has shown that if a single handle insert from bottom, then from that end of the saw, you can work for one person: the cloth will not "wobble", obediently moving in both directions.
Recommend to read
AND GLASS, AND WOOD
Both homemade, placed on this page, came up with the famous Ukrainian pedagogue Nikolai Nesterovich DELIK. Any figurines of glass can be cut universal electric glass cutter is a very...
WIDE OF TWO
Broad brush painting is quicker. And if one is not at hand? In this case, it will help out the spark of two narrow. If the workload is small — they can simply attach sideways to each...