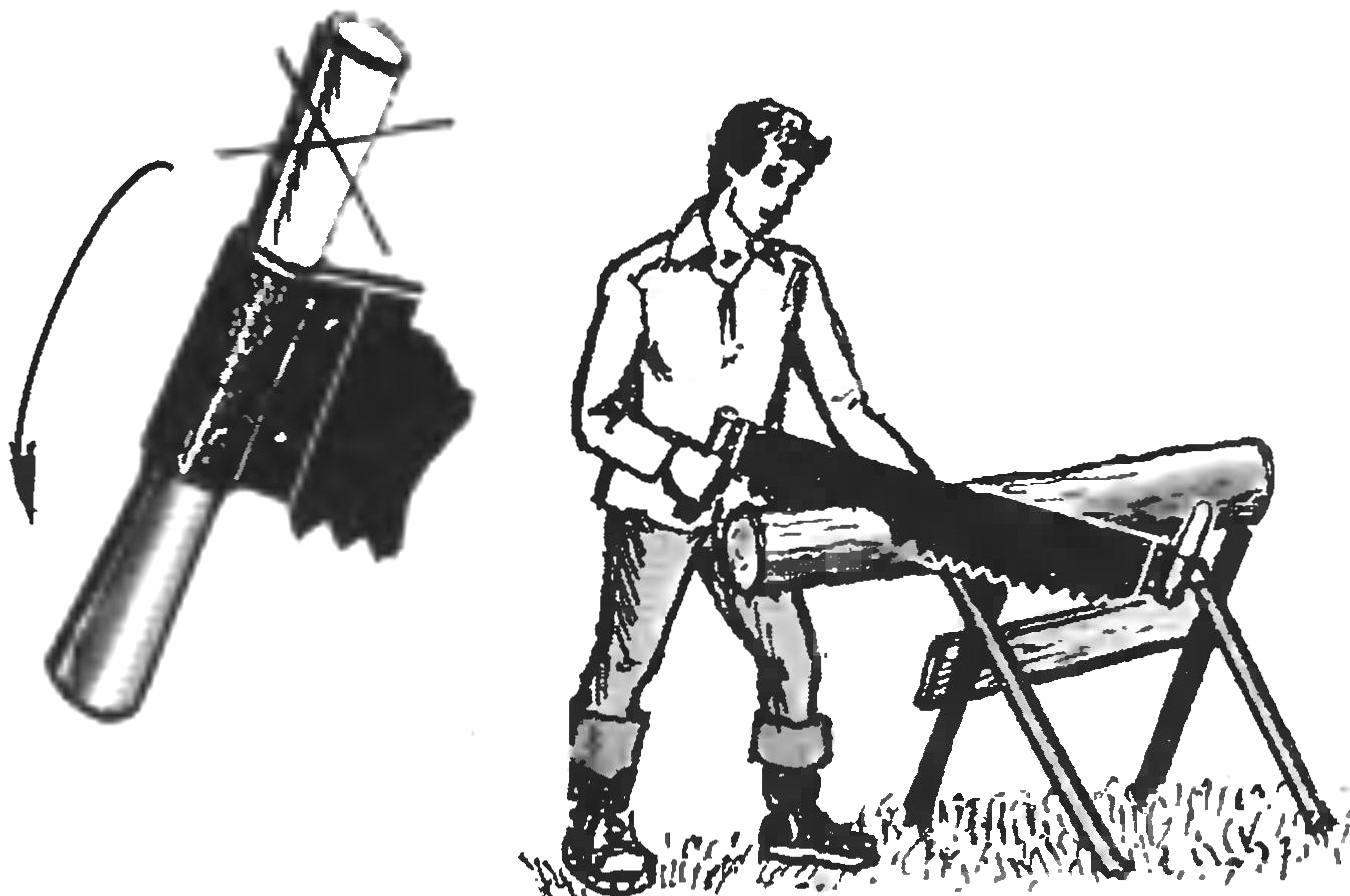 Two-handed saw because so called that it requires the application of tractive effort of the two hands for which at each end there is inserted on top of the wooden handle. But experience has shown that if a single handle insert from bottom, then from that end of the saw, you can work for one person: the cloth will not "wobble", obediently moving in both directions.
Recommend to read
TRICYCLE "FRIENDSHIP"
After publication in No. 5 of our magazine for 1972 article "Three wheels instead of four," we received hundreds of readers ' letters with a request to send or publish drawings of...
BEAUTIFUL HOME — BEAUTIFUL YARD
Arch, gate, gate, fence, walkway, typically all these elements construct a new HOMESTEAD or garden plots are not in the first place: imported materials, construction details, tools,...