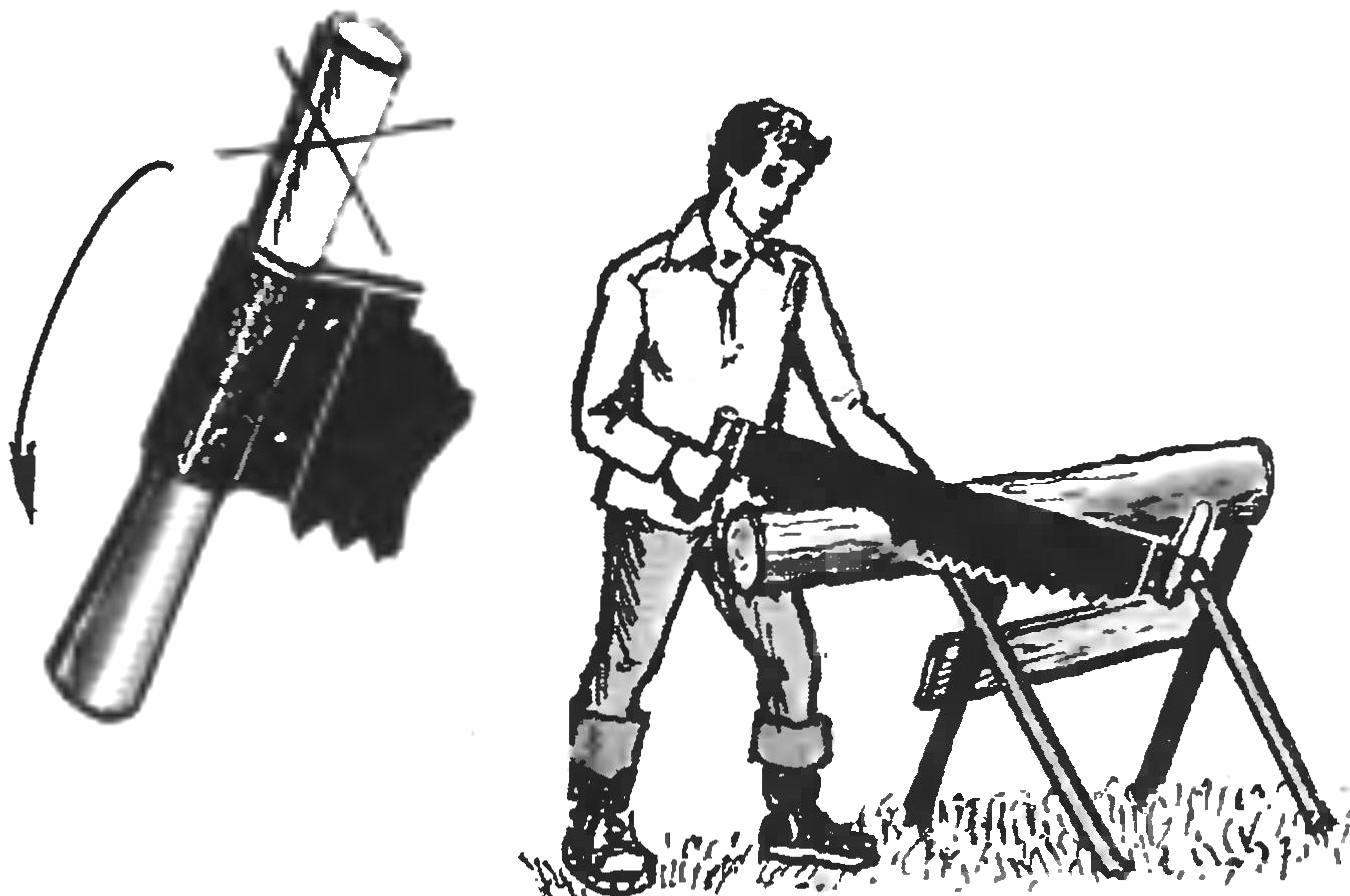 Two-handed saw because so called that it requires the application of tractive effort of the two hands for which at each end there is inserted on top of the wooden handle. But experience has shown that if a single handle insert from bottom, then from that end of the saw, you can work for one person: the cloth will not "wobble", obediently moving in both directions.
Recommend to read
GLASS PLIERS
If a sheet of glass cut by a few millimeters, then break off the edge you better not side groove of the glass cutter, and pliers. In this strip of glass is often separated from the sheet...
THE WING — NO PROBLEM
Compared to any other nut, wing is much easier to use: tighten and loosen easily by hand even the old, "stuck". But you can make the wing bolt! Here is a way of turning any bolts in the...