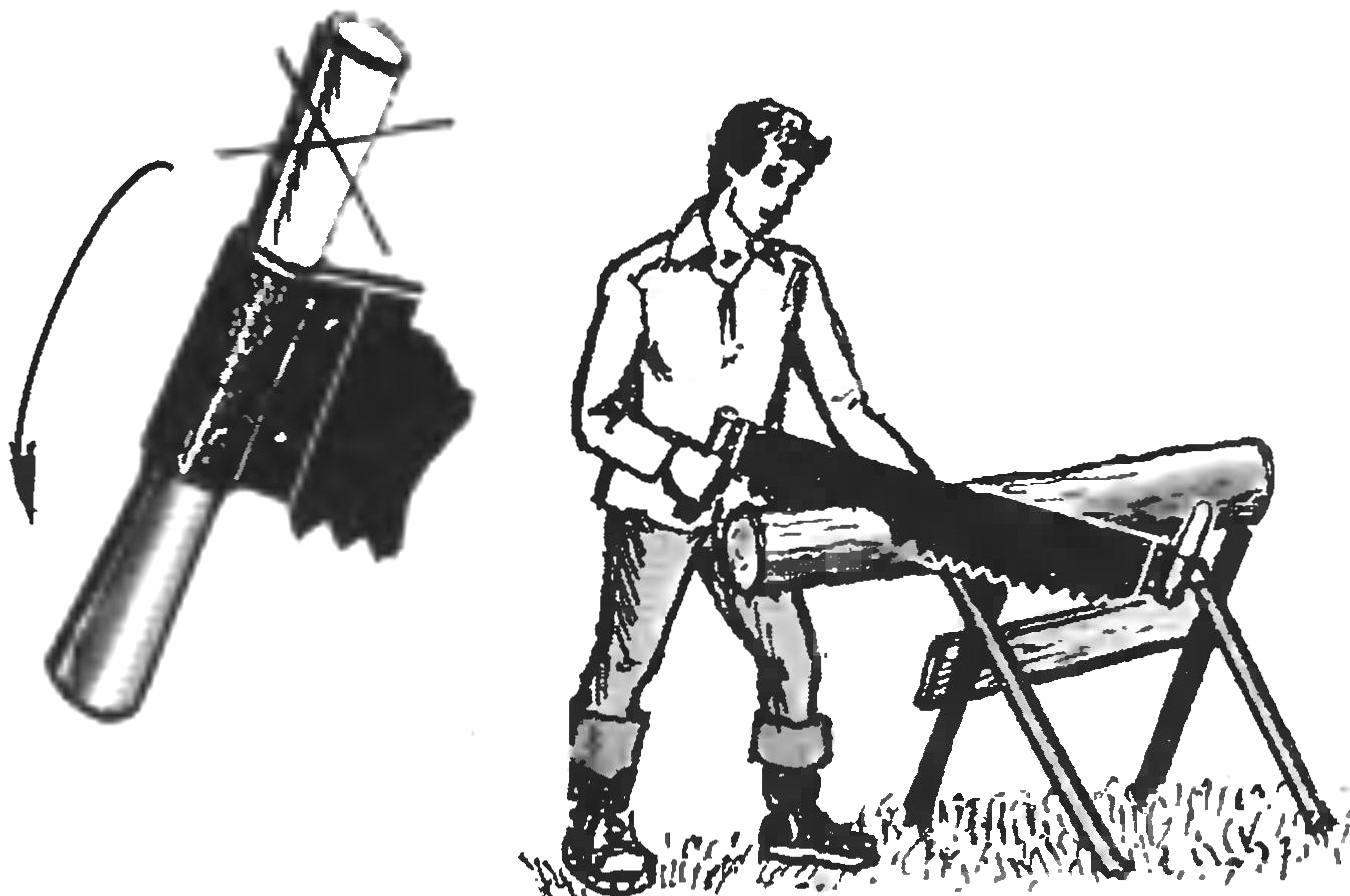 Two-handed saw because so called that it requires the application of tractive effort of the two hands for which at each end there is inserted on top of the wooden handle. But experience has shown that if a single handle insert from bottom, then from that end of the saw, you can work for one person: the cloth will not "wobble", obediently moving in both directions.
Recommend to read
TWO-HANDED FILE
Not so easy to prepare items large drachevym file. Most often, the difficulty lies in the fact that such a large tool is uncomfortable to hold only right hand and only press the top left...
WHEN THE ANGLE IS NOT A PUNISHMENT
Sand the angle of the junction of the wooden parts is a handful. However, the operation is much easier and faster if use the bar, one face of which is cut down at an angle of 45°: wrap...