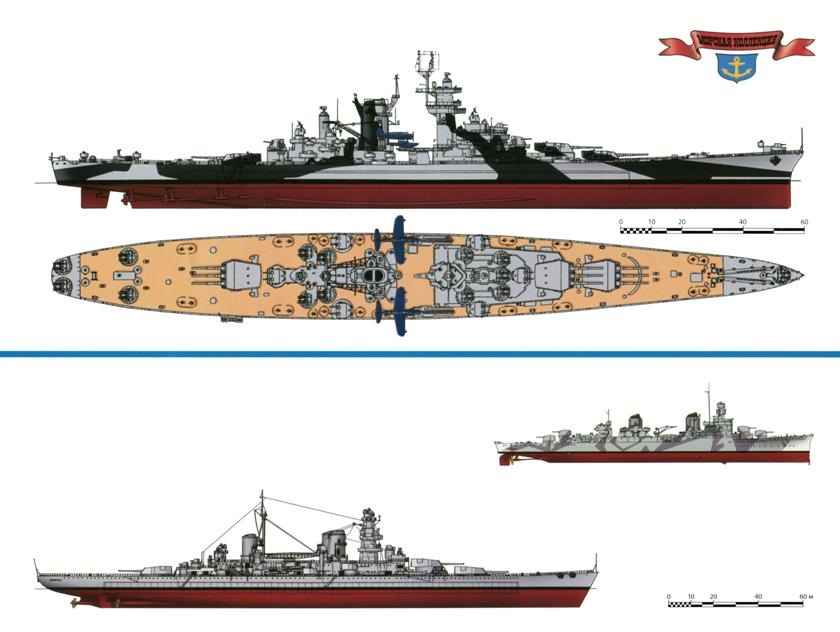 Concluding which lasted a quarter of a century the history of the cruisers of the "new generation", it is appropriate to think about "what would happen if…". Sense for the main "if" is easy to guess: the absence of artificial restrictions of the Washington and London treaties that led to all countries to create their ships in a very rigid framework, especially in displacement. As we have seen, although not twins they were not, but the choice of artillery of the main caliber was almost automatic: eight inches for a "heavy" "Washington" units and six for their "light" counterparts.
Why is there a long-familiar terms: "light", "heavy" – are enclosed in quotation marks? Yes though, because this classification had a real sense only for countries that have acceded to the treaties. Meanwhile, non-aligned Germany has created a completely falling out of the slim number of (and indeed of the classification) "battleships" knowingly receiving through the designation of "pocket battleships". But the führer and his admirals still looked at the "high Contracting parties", even developing anything forcibly not limited to "chippery".
Different was the case in the USSR. The Soviet leadership was fundamentally rejected "bourgeois contracts," in any case, in the 1920's and early 1930-ies. And as soon as the ship reached a certain level, beginning to intensively develop his concept of "gravity" and "lightness" for cruisers.
In the "light" were already known to us cruisers type "Kirov" and "Maxim Gorky" non-standard "dogovornikov" major caliber artillery 180 mm – right between "burzhinsky" 6 and 8 inches. They failed to realize, though not without difficulties and not without the participation of Italian specialists. In the end, with the end of postwar and post-revolutionary chaos it took only fifteen years. But with the "heavy" counterparts, the situation was much more complicated. Although the idea to build a ship, able to catch and destroy the foe, and built in a simple, and in strict accordance with the agreements was in the air since the beginning of 1920-ies, its implementation had to wait. No good production base, also is overloaded with orders for the ships of other, more pressing classes. But in the beginning of 1936, the Bureau received an application to develop the project 22. So called as the Soviet answer to "the Washington perversions". It was assumed that the ship will have a displacement of about 18 thousand tons and 254-mm guns of the main caliber and 130-graph paper as a universal. At a speed decided not to be modest and ordered it at 36 knots.