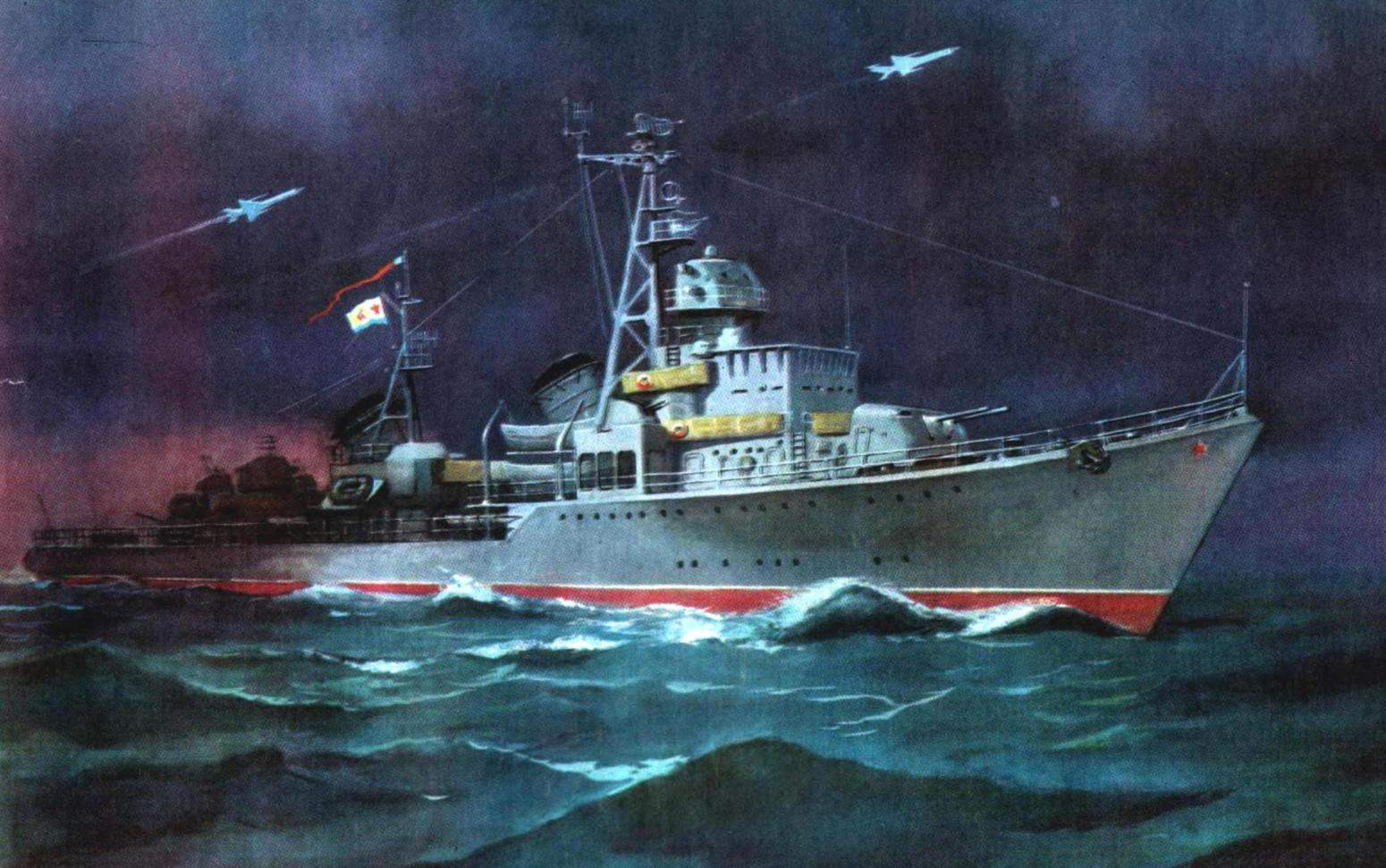 By the beginning of world war II, Soviet destroyers and leaders in its combat performance characteristics superior to the best ships of the same class built in other countries. Destroyers types of "Angry" and "Watchdog" and leader of the "Leningrad" was armed with 130-mm guns, three -, and four torpedo tubes, and twin anti-aircraft machine-guns had Paravan guardians carried on Board depth charges and mines boom. Power of artillery and volley firing range, these ships had a significant advantage over the latest at the time of the German destroyers series and 2 American style "Bristol".
If the fast German ships of this class have a top speed of up to 37 knots, we were able to walk at speeds of almost 39 knots. For the leaders of the "Leningrad" this value exceeded 43 knots. By the beginning of world war II, "ti ships were considered the most fast in the world.
Our story about the creation of the famous Soviet destroyers of the type "Bold", which was considered to be the world's best ship of that class.
On the basis of the experience gained in the operation of the first two series of destroyers, the Soviet shipbuilders before the war started to design a new series of more powerful and more advanced destroyers of the type "Fire", with the tower artillery, and more efficient mechanical systems.
Shooting open guns of the main caliber as our and foreign destroyers very difficult in the stormy conditions of the battle, when the waves and spray prevented the fast loading guns and focus fire. For a new ship developed a two-gun turret, which was bulletproof and waterproof. They had a new system aiming guns and better devices of fire control.