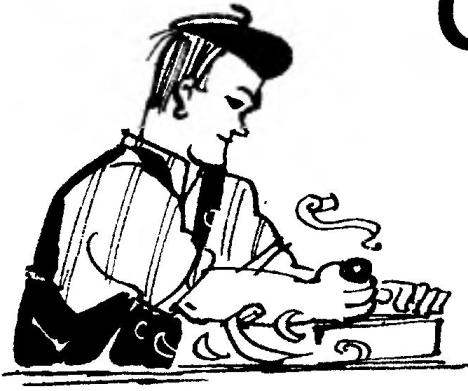 In cramped urban apartments to find the place bulky bench is almost impossible. Well, my folded takes up very little space. In addition, it is light enough to carry in the summer the garden area and continue to work on the air. The workbench is made of two separate parts: removable bench Board and folding table base.
BENCH BOARD. For making it platform used Board size 1700x190x35 mm Slide size 350×90 mm connected by means of longitudinal grooves formed overhead slats (spikes) from solid wood.
Adjustable end stops to cut through the nest of size 30×30 mm: in the platform — eight sockets with a pitch of 173 mm, and slide in three increments of 85 mm, which enables installation of workpieces of different lengths. Each adjustable prop is a wooden bar of square section, one side of which is cut and two screws fixed period of I.-shaped steel profile with a thickness of 1 mm. Top shelf profile has a notch in the form of a comb for fixing the workpiece, and the lower limits from falling out of focus from the nest.