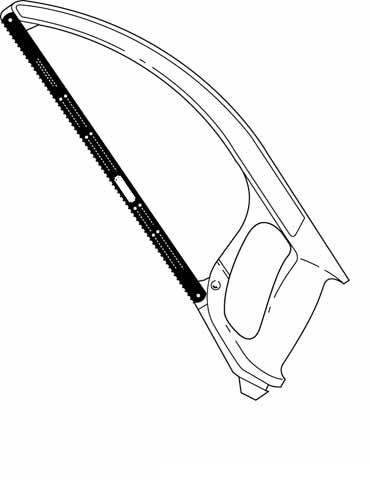 Everyone is familiar with the hacksaw. She has to be young no technique, no home handyman. Firmly holding the canvas top frame, but it limits the possibilities of the instrument. With it will not make a slit at the middle of the wide plates will not penetrate a window in a metal casing. And canvas you can use only standard, whereas in the tool box accumulated debris, the teeth of which are still quite efficient.
Much more versatile and "seadna" collapsible handsaw consisting of a handle with a Central longitudinal groove, a removable upper frame and metal sleeve with fixing screw.
The handle is carved from hard wood or machined out of the PCB. Along the bottom propisyvaetsya groove under the sheet.
Sleeve — cut steel tubing. It should be lightly flattened, and then get in under his inner oval planting the neck of the handle.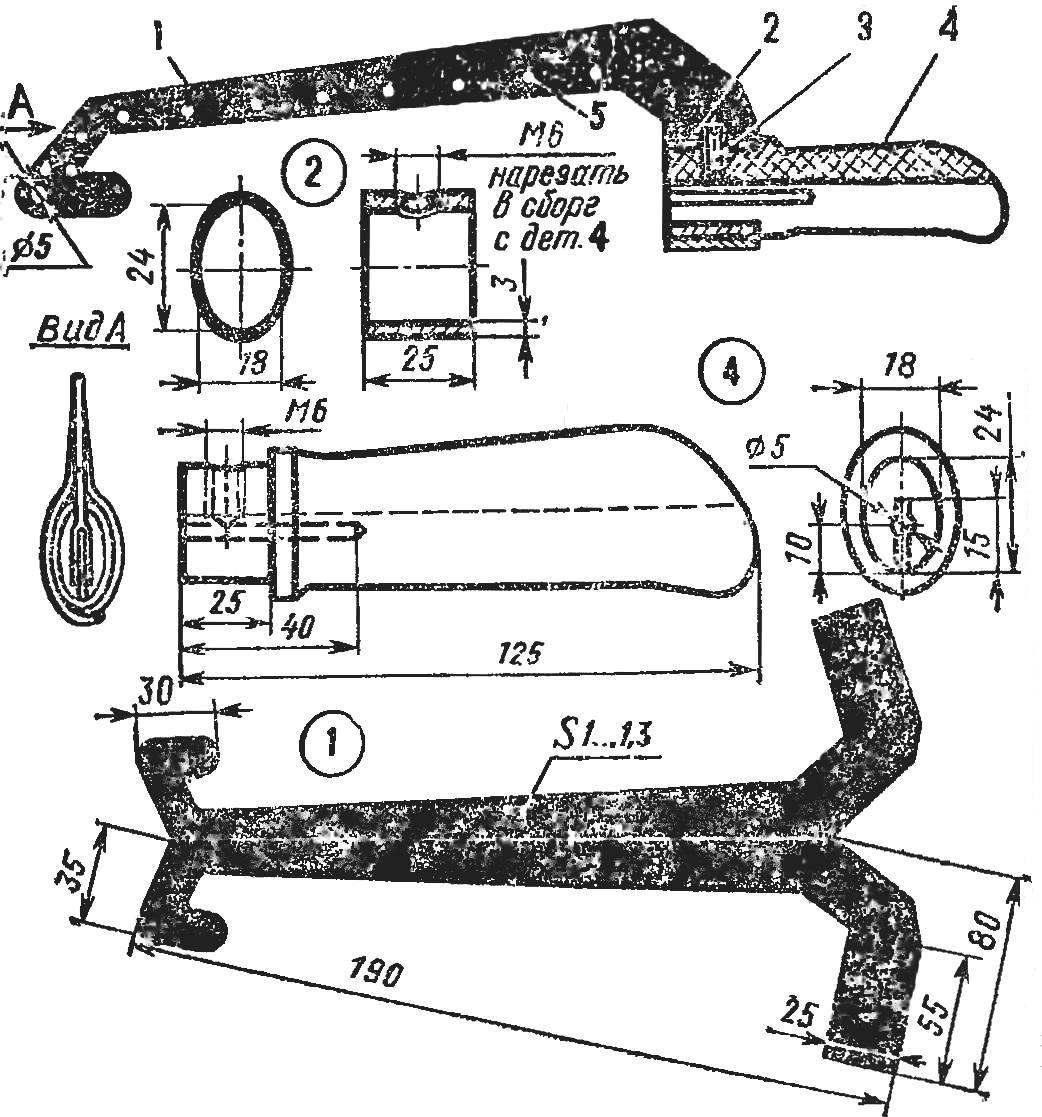 1 — upper frame, 2 — sleeve, 3 — fixing screw 4 — arm, 5 — rivet.