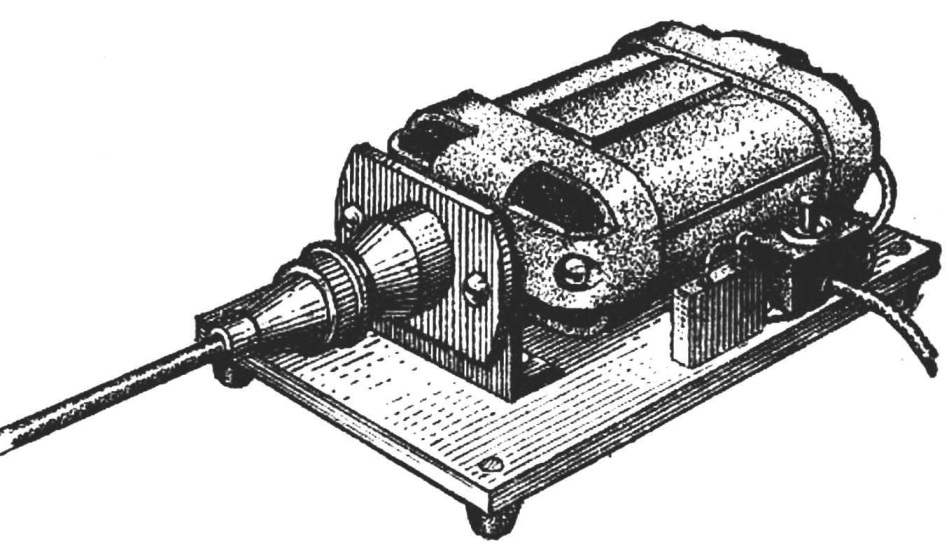 For many operations performed in the training workshops and technical circles, very comfortable would be portable universal tool like dental drill. However, to acquire such is almost impossible, and, as always in such cases, the question arises: is it possible to make something similar on their own?
The main scarce item of the device is a flexible shaft. But almost the same principle operates the flexible shaft of the speedometer of a car or motorcycle, and the decommissioned item to get is easier.
I used the cable from a truck, it was more appropriate to attach both to the motor and to the working head.
Structurally, the mini-drill was formed from three parts: motor, flexible shaft and a working head with a standard three-jaw Chuck of the drill, with a short Morse taper. The drive used motor type BCS-1 power of 35 W at a voltage of 220 V. you Can use any other engine with power up to 60 watts and rpm 2700 — 5000 rpm.