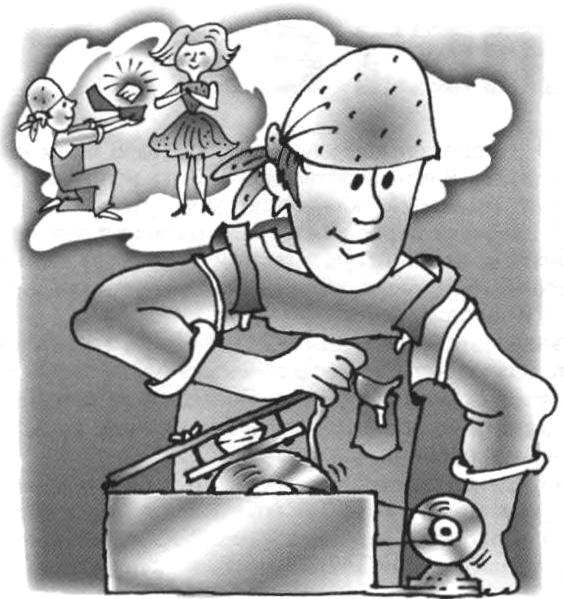 Mother Russia is rich in earthly gifts. Among them not last place is occupied by precious, semiprecious and ornamental stones. One Ural! It is therefore not surprising that in Russia, many artists and fans involved in the processing of ornamental stones. And in order to do this successfully, little one desires and abilities – you need a special tool and at least a minimum of equipment; diamond circular saws and accessories for cutting ceramic tiles. However, there are two "but". First, their application area is quite limited (e.g. diamond discs have a thickness of 2 mm or more, in many cases for cutting ornamental stones are not acceptable). Secondly, their value, to put it mildly, inadequate to the modest income of the average working Russians, especially pensioners.
So when I became interested in crafts from natural stone, then, with this in mind, the first thing I decided to design and manufacture small sawing stanochek. The result is a stone cutting circular saw (PCC), is quite simple to manufacture, convenient and efficient in operation.
The working principle of PCC is very simple (Fig.1). In a cuvette, the cooling liquid is added with abrasive powder such as silicon carbide. During rotation of the cutting disc captures the abrasive and the contacting of the sawn stone is fixed to the caliper PCC, scratches holes groove that deepens with every turn, until the stone split in half. Use as a working tool-free abrasive is, for example, diamond wheels has some undeniable advantages. First of all, it cost much less, and this, as indicated above, is of great importance. In addition, it is possible to use cutting discs of almost any required size. And it also will not require high costs, since the disks (and they of roofing iron) you can easily make yourself. But keep in mind the one drawback: the performance of free-cutting abrasive is much lower than the diamond circle.