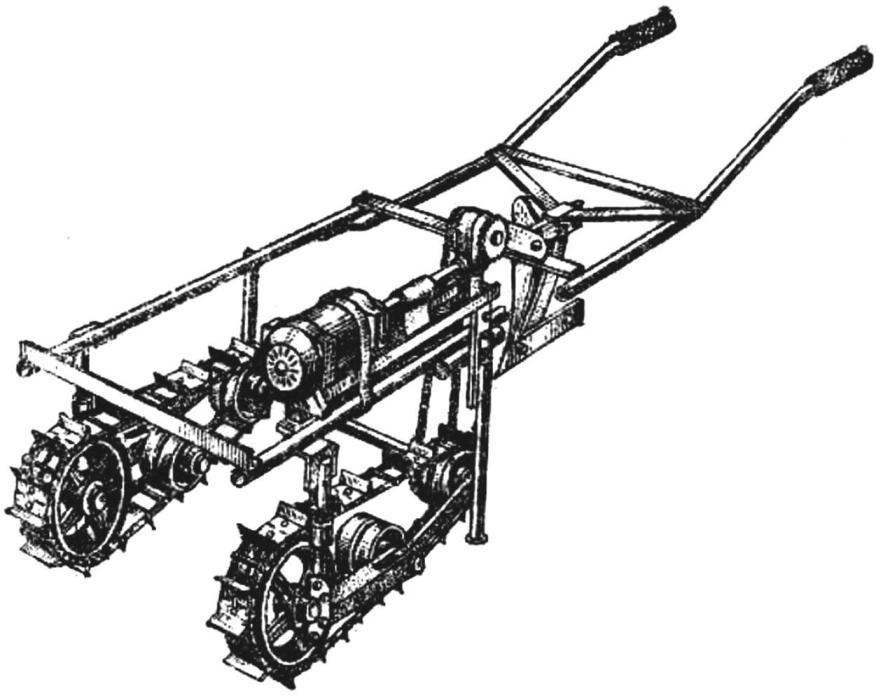 By itself, the plow actually riding. But it has become possible to plow without a horse due to all the same self-propelled chassis, which we used for the potato digger. This unit is convenient for the gardeners, naturalists, the owners of the gardens. As shown by tests, it can be a few hours to plow a plot of land of almost half a hectare.
Finished plowing chassis can also be used for harrowing, mowing, hilling. If mount on the frame body, turn the self-propelled trolley-truck.
O. K. Y. ELSIN
Recommend to read
SADDLE AND HANDLEBARS — HELPERS PEDALS
"Dear editors!   Read in issue No. 7 article "Reinvent the wheel!", long thought, what I'd like to see him. The picture I painted your project..."   Dima Kovalev, 13 years old,...
MODELIST-KONSTRUKTOR 1993-05
IN THE ROOM: Public KB "M-K": V. Murnikov. Sail-machine (2). Turist - the tourist: A. Gvozdev. Fatty tires - Bicycle (4); Auction ideas. Auction ideas. Auction ideas (5). ...