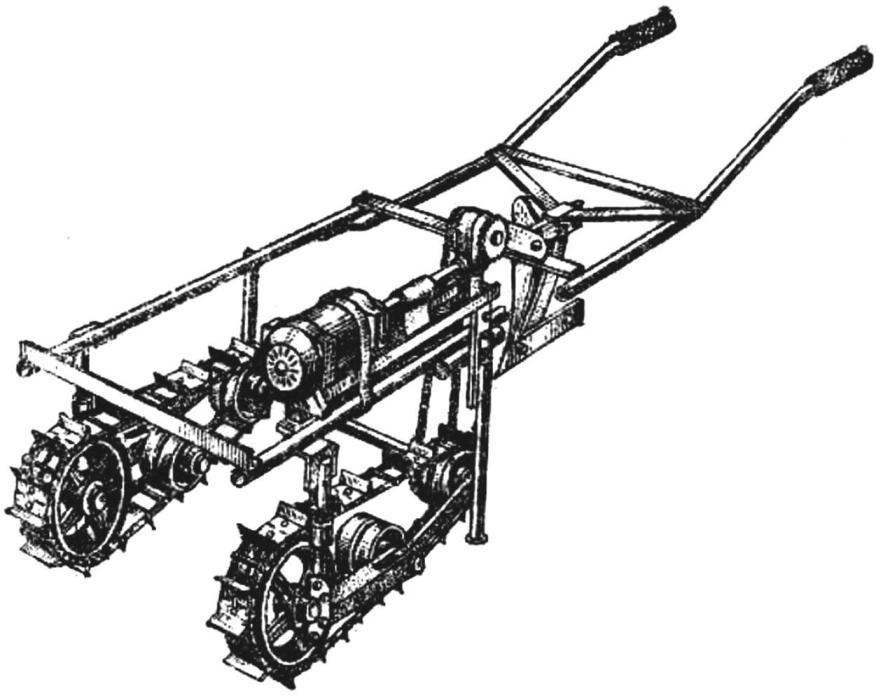 By itself, the plow actually riding. But it has become possible to plow without a horse due to all the same self-propelled chassis, which we used for the potato digger. This unit is convenient for the gardeners, naturalists, the owners of the gardens. As shown by tests, it can be a few hours to plow a plot of land of almost half a hectare.
Finished plowing chassis can also be used for harrowing, mowing, hilling. If mount on the frame body, turn the self-propelled trolley-truck.
O. K. Y. ELSIN
Recommend to read
WAKE TAPE RECORDER
I designed a digital timer, which wrist watch, MONTANA, has a great standby time (up to 24 hours), good precision (the error is only a few seconds per day), simplicity, performance and...
TUBE MADE OF… WIRE?
Yes, this is possible, especially if you want to have it repeatedly or intricately curved. To obtain it really is possible to resort to a copper wire that is tightly the circumferential...