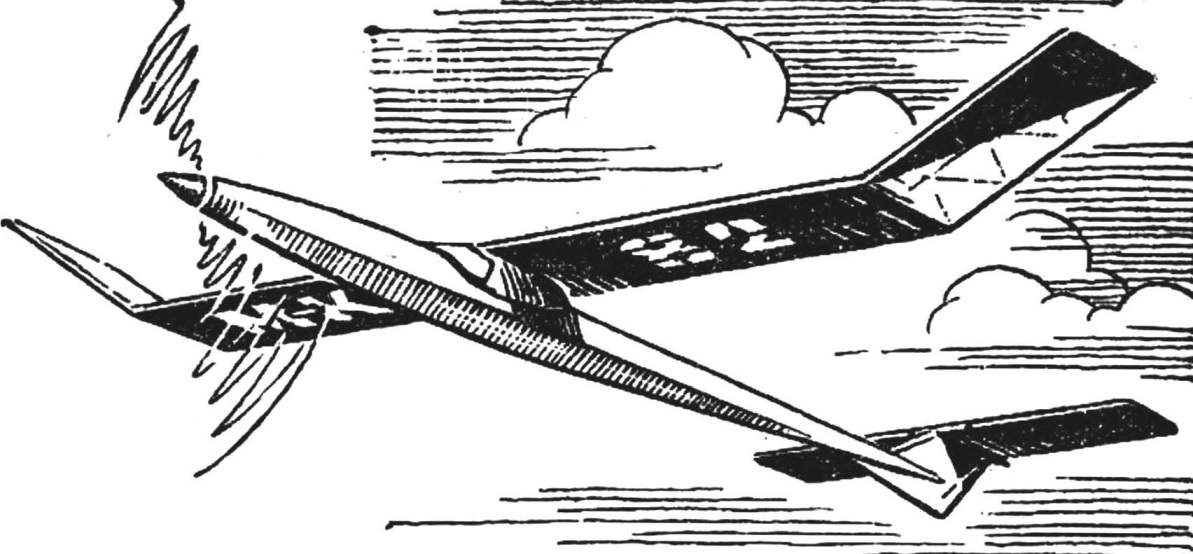 Today I want to introduce You to the model class B1, having almost the same set of wings. This force diagram consoles with a transverse set of pine slats is fully justified, since for such models, the requirements of stiffness, processability and low weight is no less important than for a glider.
The model design is relatively simple.
The wing is single-spar, has a smooth middle part without cross angle "V", raised only by his "ears". It is made permanent, as the size is not very large. And the lack of junction nodes allows to save considerable for the model class B1 weight.
Start with the spar gathered in its simplest area is the slipway both the shelf and the wall in one piece. It is better to make the part from a length of 1000 mm and continue with the spar just the right size. "Ears" you cut from the center section after Assembly of the frame. Thus it is possible to achieve full similarity profile and the size of the chord across the wing span.