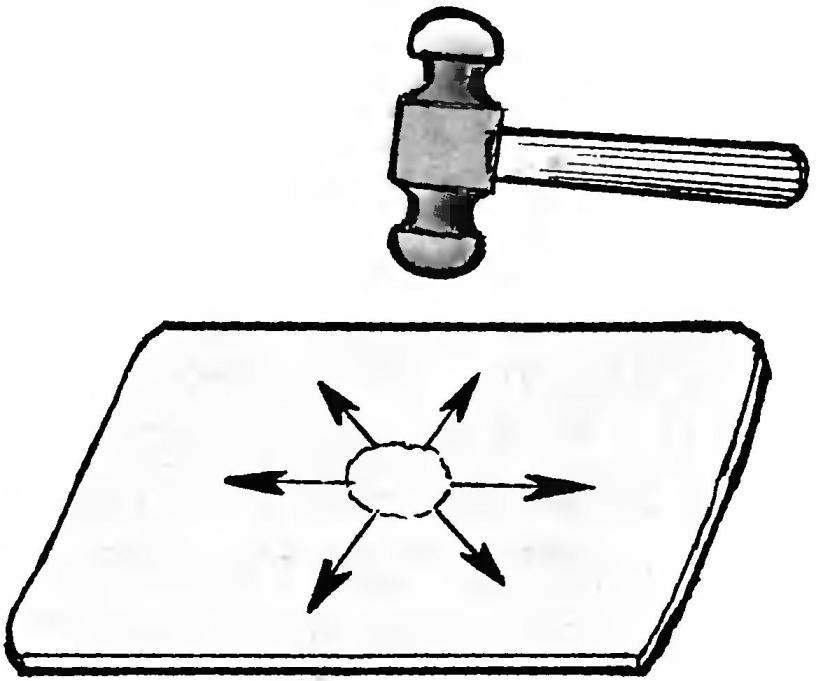 In my experience that after the publication in the journal "modelist-Konstruktor" home-made car (like mine in the January number for 1971) are the authors of many cities requesting them to share their own experiences. Now, during the crisis, when the possibility of homebrew is limited, I want to help interested readers advice: how, in practice, to restore or to produce the car body with the method of knockout.
Willing to do it for anyone needing such assistance, especially that in the pages of technical journals to this time almost nothing like that might help Amateur drivers realize the metal in your imagination a way of squeezing sheet metal.
Of course, the drift is largely inferior to the stamping or Vileika, but the hammer helps in conditions of Amateur design: they can be manufactured, for example, the wing of the machine so that and experienced in such matters can doubt that it was done solely with a hammer.